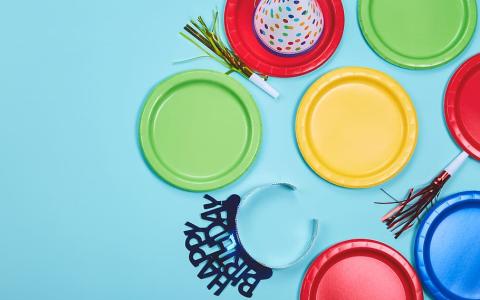 September 18, 2023
Flexible Plan Investments Ltd. (FPI), a leading provider of dynamically risk-managed investment strategies, celebrated the 25th anniversary of its turnkey asset management platform (TAMP), Strategic Solutions.
"When we launched Strategic Solutions in 1998, the financial-planning industry was shifting away from traditional wirehouses and commission-based products toward a more independent approach. We recognized that financial advisers needed a TAMP that would give them the ability to easily create powerful, customized investment portfolios with multi-strategy diversification and dynamic risk management within a single account, and Strategic Solutions was born," said Jerry Wagner, founder and president of Flexible Plan Investments. "Since then, we have continued to enhance and align our products and services to suit the ever-evolving needs of our financial adviser partners and their clients."
Pioneering risk-managed wealth management
Since its inception, FPI's Strategic Solutions has introduced several groundbreaking products and services to the financial-planning industry, including the following:
·         Multi-strategy diversification in a single account: "Diversification isn't just a buzzword for us; it's a guiding principle. We believe true diversification starts with building portfolios of multiple uncorrelated strategies—not just asset classes—to help better manage risk," said Wagner.
·         Risk-managed principled-investing strategies that help investors give back: "FPI was quick to identify and respond to the growing demand for principled-investing solutions, launching our For A Better World investment strategy in the late 1990s, and later our Faith Focused Investing strategy. Both are suitability-based, employ the dynamic risk management we apply to all of our investment strategies, and offer the ability to give back 10% of our net advisory fees collected for these strategies to a qualified charity of the investor's choice through our Give Back Program," explained Wagner.
·         Powerful investment solutions for everyday investors: "At FPI, we constantly strive to equip financial advisers with a diverse set of investment tools to help them meet their clients' unique needs. Among our wide array of innovative investment solutions are our QFC turnkey portfolios. To navigate the risk that exists in each market environment, investors need a portfolio that can continuously respond to market changes with several defensive tools—aiming not only to smooth out market volatility but also to seek opportunities for growth," said Wagner.
·         Customized benchmarks to track investment performance: "True benchmarking is about determining if you're on course to reach your goal, not whether you measure up to an arbitrary index," said Wagner. "Our OnTarget Investing process, which is based on the financial goals and time horizons set by the client at the beginning of our investing relationship, was developed and refined over time to help investors define realistic goals and set appropriate benchmarks."
·         Optimized charitable giving using donor-advised funds: "One of the most beneficial—and tax-efficient—ways to make charitable donations is through a donor-advised fund," notes Wagner. "But many of these programs come with high fees and might not offer investors access to the risk-managed investment strategies needed to maximize the potential of their giving account. We created FPI Charitable to offer investors an easy, tax-smart, low-fee, and risk-managed option to build a legacy of giving over time."
Helping advisers and investors navigate the complex landscape of asset management—now and in the future
FPI's commitment to growth and innovation shows no signs of slowing down. Looking forward, the firm plans to continue enhancing its platform and portfolio-analysis tools based on adviser and investor needs.
FPI has also broadened access to its dynamically risk-managed strategies by making them available on other well-known TAMPs, including Envestnet, SMArtX, Adhesion, Axiom, Amplify, and Axos MMX.
"FPI is constantly exploring new and better ways to reach investment success. You can't navigate multiple market environments without being flexible and innovative," said Wagner. "Our unwavering commitment to adaptability and ingenuity has defined us over the more than 40-year history of our firm, and it will continue to drive our future. We are steadfast in our mission to empower financial advisers and investors with cutting-edge strategies that bring high-level investing to everyone. We're more excited than ever to find ways to make wealth management easier and more effective for all."
For more information on FPI and its offerings, visit www.flexibleplan.com.