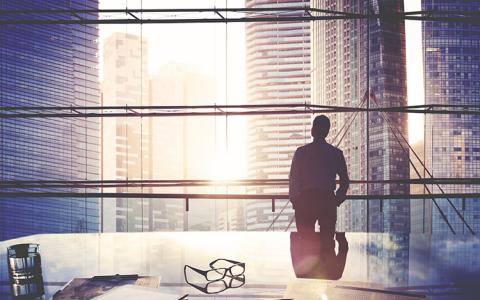 March 12, 2023
(David Wismer, Flexible Plan Investments) It is probably safe to say that many readers of this article are not totally familiar with the concept of a TAMP (a turnkey asset management program).
And there is also a pretty good chance that many do not know that Flexible Plan Investments (FPI) has been serving financial advisers and their clients as a TAMP for over 20 years.
A recent article at The Wealth Advisor pointed out that based on an industry poll, "66% of advisors don't understand TAMPs." The article went on to explain "why advisors can't afford to ignore this growth industry."
Despite the amount of publicity around TAMPs in recent years, the significant differences in the offerings by various TAMPs have likely led to some confusion for both advisers and investors.
What exactly is a TAMP?
An article by Grier Rubeling, principal at Advisor Transition Services, addressed this issue. Despite being a seasoned advisory industry professional, she was having some difficulty in fully articulating the concept of a TAMP.
Rubeling found the definition offered by a business-development representative for a TAMP to be "simple, concise, and easy to understand."
His answer? "A TAMP is a platform where an advisor can easily access suitability, investment management, and trading tools."
Rubeling adds,
"When I asked why the definition of a TAMP was so confusing, he explained that not all TAMPs are created equal, and the reason they are hard to define is that they all have different offerings, focuses, and capabilities. You can't just say a TAMP is a technology and trading platform, because that could be misleading or inaccurate. Instead, you must use more general terms to describe it. Thus, the confusion and mystery surrounding the term."
The Wealth Advisor provides more detail on the current state of the growing TAMP segment of the investment industry:
"TAMPs (or turnkey asset management programs) are fee-based technology innovations that help financial professionals optimize their clients' returns.
"This allows advisors to outsource the heavy load of investment management and compliance—so they are able to spend more time building stronger relationships with clients. ...
"… The top turnkey asset management program (TAMP) providers … are growing their assets at a healthy rate—no less than 24%—as the wealth managers that work with them expand organically, despite the biggest market downturn in over a decade and the worst pandemic in a century."
Scott Martin, editor-in-chief of The Wealth Advisor, adds,
"It has been a chaotic year for many in the industry, but once again, TAMPs and their advisory affiliates were relatively cushioned from the shocks. … Just imagine what they will be able to accomplish when the market winds swing in their favor. … After years of disruption, outsourcing the portfolio isn't just a niche decision for technophiles anymore."
The benefits of TAMPs for advisers and their clients
No matter what the size or offerings of a specific TAMP are, industry sources tend to consistently cite many meaningful benefits for advisers in working with these providers of outsourced investment management, including the following:
• Access to the experience, research capabilities, and focus of a dedicated team of investment strategists that many TAMPs provide—a resource virtually impossible for an adviser to match on their own. In addition, TAMPs can often provide access to a wide variety of sophisticated strategy offerings and turnkey model portfolio approaches that can meet client objectives across the risk profile spectrum.
• Advanced technological tools that allow for integration with other technology platforms and services used by advisers.
• Streamlined and automated investment performance reporting, as well as other back-office services (which can vary widely depending on the structure and offerings of a specific TAMP).
• Speed and efficiency in making portfolio adjustments across an adviser's client base. This is especially beneficial during periods of market volatility and potential significant drawdowns—where rules-based strategies employed by some TAMPs can help remove emotion and bias from investment decision-making and implementation.
• Closely related to the point above, the time savings in working with a TAMP allows advisers to focus more on financial planning and other key product/service offerings, customer service and relationship-building, attracting and retaining clients, and managing their firm's team and business-development efforts.
• The advantages for advisers in working with clients as a collaborative investment consultant, conducting due diligence, assessing allocation and strategy alternatives, and monitoring performance versus objectives—rather than being seen as the day-to-day investment decision-maker and implementer. To this point, according to a study cited by WealthManagement.com, "almost 80% of high-net-worth investors think more highly of advisors using an institutional investment management approach."
But this is not just a client perception benefit, according to a study on third-party investment management solutions highlighted in PlanAdviser magazine. PlanAdviser says 97% of advisers who outsource some or all of their assets are satisfied with the service, and 62% percent said they have grown their client base by outsourcing investment management.
FPI's offerings as a TAMP
FPI maintains dozens of different dynamically risk-managed strategies (both fully proprietary and subadvised) for mutual funds, ETFs, and variable annuities. FPI has agreements with over 600 broker-dealer and RIA firms nationally, managing SMAs, participant self-directed brokerage accounts, and group retirement plans. FPI was named the 2022 Strategist of the Year by SMArtX* and has been recognized over the years with many other significant industry awards.
FPI has been serving advisers as a TAMP since 1998. In that capacity, FPI has offered advisers the opportunity to diversify by strategies, not just asset classes. FPI also provides turnkey options, where FPI allocates to strategies, automatically dropping underperforming strategies and adding new ones, so client portfolios are well-positioned to weather market storms.
Financial advisers seek personalized service and accessibility on behalf of serving their clients' needs, and FPI provides that with robust and experienced sales and customer service teams. In addition, FPI's research and programming departments continually seek innovation through several important tools:
• OnTarget Investing monitoring, with personalized benchmarking for each client's portfolio.
• Comprehensive illustrations and proposals for advisers and their clients, based on sophisticated research; weekly market insights; industry updates and webinars; and quarterly investment statements.
• Crash-, diversification-, durability-, and anti-fragile-testing tools for portfolio analysis.
• My Business Analyzer, a dashboard that advisers can use to monitor their FPI client accounts on a daily basis, if desired.
Perhaps most importantly, FPI's overall investment philosophy—with the three core pillars of dynamic risk management, strategic diversification, and managing investor expectations—drives its TAMP offerings and commitment to serving investors' long-term investment objectives.
"Dynamic risk management is at the core of everything we do," says Jerry Wagner, founder and president of FPI. "Beating the market is not what active management is about; rather, it is an underutilized defensive tool. We want investors to have more money to invest at market bottoms when the market starts to gain ground once again. If you can reduce losses, performance will usually take care of itself over a full market cycle."