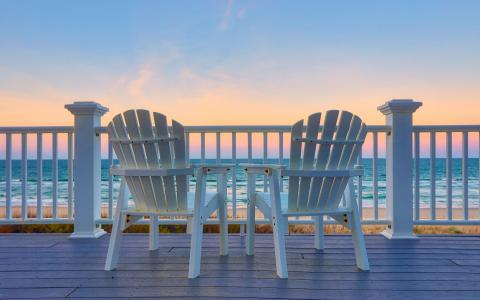 October 16, 2019
(Forbes) Financial advisors are in the business of planning. People seek their expertise when trying to figure out how to save for college, plan for retirement and accomplish other critical financial goals. However, when it comes to an advisor's retirement, many are unprepared. A study released by Janus Henderson and the Financial Planning Association found that 60% of advisors within five years of retirement do not have formal succession plans.
Over the past two decades, I've helped countless advisors successfully sell their practices and retire. There has been a lot to learn over the years. Today, I'm helping more advisors than ever, and the resources are better than ever. It's no longer a mystery to fear. However, there are many reasons advisors delay planning for their retirement, and they are likely the same reasons provided by their clients. And starting too late is the root cause of why many succession plans fail. Even with the best laid plans, unforeseen issues can shift, delay or halt plans altogether. When planning starts early, preferably 5 to 10 years in advance, advisors have adequate time to get on track.
Many planning issues have the potential to delay an advisor's exit strategy for years. Here are some of the most common.
1. Unrealistic Expectations For A Business Valuation
It's not uncommon for an advisor to overvalue their business. Many factors go into considering the actual value of an advisory business that advisors do not recognize. It's not just about assets under management; it's also about client demographics, the firm's sustainable and nonsustainable revenue sources, infrastructure, digital assets and much more. Having an inflated valuation of your business makes it difficult to find a buyer.
When a business valuation is done well in advance, the advisor has plenty of time to strategize and implement changes that can improve the business. This both enables them to get top dollar when they are ready to retire and can result in a more effective and profitable practice before a sale.
2. Not Finding A Good Match
What makes for a suitable successor? First and foremost, values. Your business is important to you, so you likely want to leave it with a successor who will nurture and care for it as well as, or better than, you did.
Your successor does not have to be like you, but having values that align can increase the odds that the match will be a successful one for your clients. Besides values, how your successor leads a team is also essential to consider. You'll want your team to stay on after your departure, and they also will need to respect the leadership of your successor.
3. Inadequate Successor Mentoring
There are many skills needed to make a business successful, and none can be acquired overnight. If you are leaving your business to a much younger successor who does not have much business experience, they will need to learn many skills prior to being handed the reins. This experience is acquired not over months, but over years.
You will want to mentor your successor in many areas, including how to lead, delegate, make decisions and resolve conflicts. You must be willing to spend a considerable amount of time having the successor shadow you along the way.
4. Not Integrating The Successor Early Enough
An experienced successor may have business and leadership skills; however, the transition will be difficult if they do not understand your brand, your processes, your team and your clients. Plan on starting the integration process months or years in advance of your exit. Demonstrate support for your successor with staff members and your clients. Be an ally for your successor, and work to resolve any unforeseen issues in advance of your departure.
5. Not Accounting For What-If Scenarios
The unexpected events that can greatly impact your clients' plans are the same ones you need to consider with your succession planning. What if there are unforeseen health issues or death? How will market volatility impact your exit strategy? Working through the scenarios upfront can keep the succession plan from failing should an unexpected event arise.
As a financial advisor, you encourage your clients to start planning early, use realistic valuations for investment and assets, strength test their planning against various what-if scenarios, and get plenty of education and coaching. If you wouldn't offer anything less to your clients, don't settle for anything less when it comes to your succession planning.