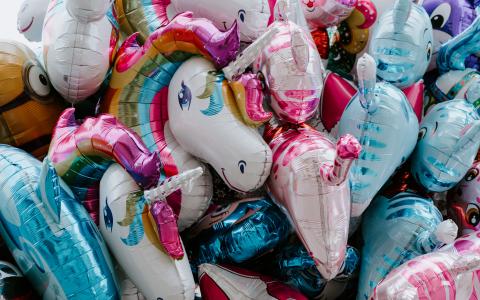 March 25, 2020
Fintech companies have experienced considerable success and a significant increase in their valuations during the past few years. However, public stock prices are now declining rapidly due to the coronavirus (COVID-19) outbreak, and the resulting panic and economic instability.
The private Fintech bubble now seems to be quite fragile, with the most profitable firms being at high risk.
Fintech companies valued at $1 billion+ might experience the greatest losses due to the struggling global economy, according to a report released by Rosenblatt Securities, a US brokerage firm.
The report, which includes a survey of Fintech industry participants, notes that the 58 largest Fintech unicorns may see their market cap decline by around 15%, because of an expected recession. Total losses for these firms would amount to an estimated $76 billion, the report claims.
Rosenblatt's projection of anticipated losses for large Fintechs aims to address a bigger question in the private markets of early-stage firms. How will these valuations be affected by the global recession (which may largely be due to the coronavirus outbreak)?
Several reports indicate that smaller companies, which are experiencing a cash shortage, are being forced to reduce their valuations in order to raise capital required to cover expenses during the next few months.
Rosenblatt suggests that Fintech unicorns may be at greater risk than other firms, as their multi-billion dollar valuations are dependent on strong assumptions regarding their expected future performance, revenue, and exit potential, which will now be called into question due to the coronavirus pandemic.
The report notes:
"The bump up we have seen [in Fintech valuations] between funding rounds may flatten out or even contract significantly in cases of down rounds." It adds that investors who don't have enough cash may allocate significantly less capital to Fintech projects if the coronavirus pandemic drags on.
This suggests that large Fintech firms and VC funds will have to modify their expectations for raising additional capital for growth and development.
Rosenblatt's survey indicates that the main threats to Fintech unicorns could be cheap mergers or acquisitions (M&As), which would be motivated by opportunistic investors trying to take advantage of the Fintech industry's expected lack of liquidity.
Fintech unicorns may be at risk because they may not have generated enough revenue, according to Radboud Vlaar, partner at Finch Capital.
In statements shared with Sifted, Vlaar noted:
"Unicorns with negative unit economics and high cash burn will likely have to rethink and restructure. There's a risk that the foundations of the hyper-growth unicorn story implode like a house of cards."
Fintech unicorns and other financial tech companies with low revenues may be subjected to high risks during an anticipated recession, if they fail to secure adequate funding.
Coronavirus might begin to slow down the revenue generation of Europe's Fintech unicorns. For example, Klarna could experience challenges if borrowers are unable to pay back their loans and could default, thus leading to financial losses.
Tide could see its revenue decline if investors and entrepreneurs stop working on new initiatives. Meanwhile, Monzo and Starling could see their deposits and lending markets take a hit.
This article originally appeared on Crowdfund Insider.