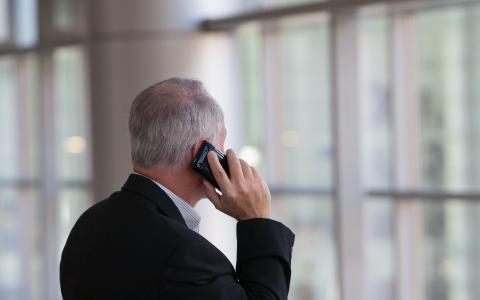 August 4, 2020
Financial Planners have seen an increase in client enquiries since the coronavirus crisis caused a swift economic downturn in Q1 2020, according to new survey from Aegon.
Over 30% (31%) of financial planners have seen an increase in enquiries, with 64% reporting that enquiring included reviewing investment performance, and 46% noting an increase in enquiries to review financial plans.
Between May 20 and May 26, 2020, Aegon surveyed 205 financial advisers and found 48% saying clients have seen the market's recent performance as an opportunity to invest for the future. Meanwhile, 31% said their clients are more fearful when it comes to investing in the medium turn, and 23% reported their clients were more concerned about locking money away.
Pensions Director at Aegon Steven Cameron explained: "There are lots of reasons why people seek financial advice and demand is often driven by a change in personal circumstances or influences from the external environment. For many, the coronavirus pandemic ticks both these boxes. Stock market turbulence following the onset of the coronavirus has no doubt been concerning for individuals, and with some facing disruption to employment, advisers can play a hugely important role in navigating clients through the issues and providing real value in the crisis. Without access to advice, there's a risk people will take panic action that might not be in their best interests and could do significant long-term harm, particularly at important life stages such as retirement.
 "The research also shows current market volatility has prompted some individuals to look for investment opportunities. Those in the accumulation phase with a long-term savings horizon will be hoping that over time markets will recover and might seek financial advice for opportunities to invest while share prices are low. For others, particularly those with shorter time horizons, the pandemic may have reduced their risk appetite as they become more cautious in their investment choices.
 "While the coronavirus is first and foremost a health crisis, it is also having significant implications on personal finances and the economy. Demand for advice will inevitably remain high as the market reacts to the economic fallout from this global pandemic." 
 Aegon research: What are the most common advice requests at present?