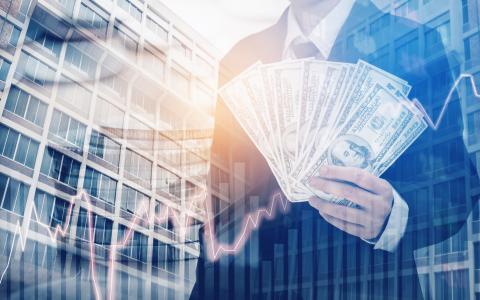 October 16, 2018
Fidelity announced the launch of Wealthscape Integration Xchange, its open architecture digital store. With Integration Xchange, wealth management firms can explore a variety of integration options to design and build tailored technology platforms that meet the unique needs of their clients and advisors.
Options include APIs, data feeds, contextual linking and frame-in capabilities, providing firms with the ability to streamline business processes and workflow using both Fidelity solutions and their choice of more than 100 third-party technologies.
"Our clients are already successfully leveraging the integrations we provide, and Integration Xchange will further help them bring their client experience vision to life," said Tricia Haskins, vice president, digital strategy & platform consulting, Fidelity Institutional.
"By putting the building blocks all in one place, we're simplifying the user experience and helping clients efficiently create the right technology offerings for their businesses."
"Integration is not 'one size fits all,' and firms can mix and match solutions to build a unique platform that helps them deliver greater value, differentiate themselves and seek to meet the high expectations of today's advisors and end-investors," continued Haskins.
Direct Access to Wealthscape Integrations
Integration Xchange enables firms to optimize their existing systems with the right tools for their businesses, resulting in increased efficiency and an improved user experience.
Available integration capabilities include:
Application Programming Interface (API): Firms can embed brokerage data and functionality into their platform with customized user interfaces, for near real-time data retrieval and processing.
Framing and linking capabilities: Firms can integrate Wealthscape features and functionality directly into their experience, with their branding, by linking or placing pages in their site navigation.
Outbound transmissions: Firms can leverage a suite of data transmission files to receive client-specific data from Fidelity's core brokerage systems in bulk on a regular basis.
Inbound file processing: Firms can send transactions in bulk for near real-time processing, simplifying the submission of high volume data and transactional records.
FIX integrations: Integration services for Fidelity Clearing & Custody Solutions clients who use Financial Information eXchange (FIX) and third-party order management systems.
Continued Commitment to Third-Party Solutions
Fidelity is committed to third-party integrations and providing choice to firms, offering more than 100 third-party technology solutions for CRM, financial planning, analytics, portfolio management, office tools and more. Specific third-party tools available now include Orion Advisor Services, LLC, Black Diamond® Wealth Platform, Junxure Cloud®, Redtail Technology, Skience®, SS&C Salentica, Ebix SmartOffice, MoneyGuidePro®, Envestnet | Tamarac, Agreement Express and Workplace. Fidelity is continuing to expand the third-party marketplace by deepening existing relationships with technology solutions providers, as well as establishing new ones.
Integration Xchange is one way that firms can explore deep integrations with planning software from eMoney Advisor, including a number of features that allow advisors to move from planning to action, such as account opening, money movement, streamlined household creation, bi-directional single sign-on capabilities, updated client importing process and more.
"Firms have an opportunity to differentiate themselves to both advisor talent and end- clients through a tailored technology platform that enables them to deliver more value, and Integration Xchange can help them build just that," said Haskins.
"There are many technology tools in the market today that help advisors deepen relationships with clients, as well as grow
and evolve their businesses. Our goal is to make the options available within a single location, and to continue to evolve our offering along with today's fast-paced fintech environment."
Fidelity's Commitment to Meeting Advisor Needs
Integration Xchange is part of Fidelity's commitment to delivering solutions that help firms develop their business, provide more value to clients and increase efficiency.
Early adopters have valued how Integration Xchange prepared them for implementation, as well as the store's breadth of offerings and inventory transparency.
Fidelity will continue to enhance the platform to meet client needs through additional integration choices, new ways for firms to manage connections and more third-party solutions.
"Integration Xchange made it easier to visualize our ideal platform because we could see all of the options in one place," said Brendan McConnell, chief operating officer at Brinker Capital.
"It provides us with the toolbox to build integrated and connected systems of engagement, and we're now working with Fidelity and our partners to incorporate the right mix of solutions to create a great user experience for our advisors and their clients."
Firms can explore solutions through Integration Xchange to tailor a platform that meets their technology vision. Fidelity will then work with firms to finalize their design and support their implementations.
Integration Xchange is the most recent solution offered via the comprehensive Wealthscape platform. Solutions available through Wealthscape began rolling out in 2016 and are succeeding in market with advisors, including:
Fidelity's deep integrations with eMoney* have been adopted by more than 2,000 users, including advisors and staff, across nearly 700 firms.
Fidelity AMP, Fidelity's digital advice solution co- developed with eMoney, has been deployed with more than 30 firms and nearly 200 firms are in the pipeline.