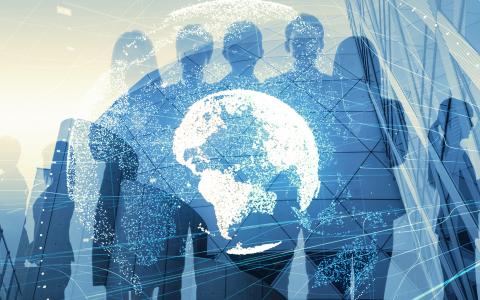 October 9, 2019
(Financial News) Anne Richards, the chief executive of Fidelity International, has warned that rising geopolitical tensions are straining liquidity in the capital markets and could ultimately spark a "systemic financial issue".
Speaking at the Bloomberg Invest conference in London on October 8, Richards said the ongoing trade war between the US and China and "share listing spats" between the European Union and Switzerland had contributed to the development of more fragmented markets.
Richards said: "I do worry about liquidity. We are no longer in a world where the prime motivation is to create more and more frictionless flow of capital around the system. We are definitely seeing fragmentation of markets as a political weapon. And that does bother me."
Richards' comments come amid an escalation of the long-running trade war between US president Donald Trump's administration and China. This week, the US blacklisted 28 Chinese companies for their alleged involvement in human rights abuses against ethnic Uighurs in the country's Xinjiang province.
The companies, which include government agencies and technology groups specialising in surveillance, were added to the so-called Entity List. Being on the list significantly restricts a company's ability to do business with US counterparts.
Elsewhere, the European Commission's decision in July to let its regulatory equivalence of the Swiss stock exchange expire caused dismay within the trading community. The move meant trading EU-listed securities in Switzerland was banned. Switzerland reacted by banning the trading of Swiss stocks on EU exchanges.
Richards said such tensions introduce "additional stresses into the system in a way that we have not had to consider for quite a long time". She said: "I'm worried there is more of a liquidity strain in capital markets globally than we are all live to."
Richards added: "We need to continue to work politically to push for that continued free flow of capital around the system in order to make sure we don't end up with a hiatus which tips you into a counterparty event which tips us into something which feels like a systemic financial issue. We are more uncomfortably close to that than most of us would like to be."
Speaking at the same event, Euan Munro, the chief executive of Aviva Investors, warned that millions of low-income investors in index-tracking funds faced a rude awakening from an inevitable market downturn.