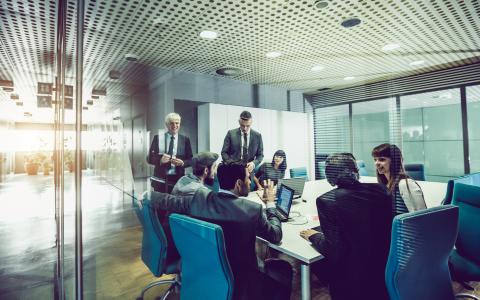 May 13, 2019
(Biz Journals) - American multinational financial services corporation Fidelity Investments has launched a fund specifically focused on high-performing companies that prioritize and advance women's leadership and development.
The Fidelity Women's Leadership Fund, an actively-managed mutual fund, is available with both retail and advisor share classes and has no investment minimums.
The fund will be managed by Nicole Connolly, a 21-year industry veteran who has spent 19 years with Fidelity. In addition to her role as a portfolio manager, Connolly leads environmental, social and governance investment efforts across Fidelity's Asset Management organization.
To be considered for the fund, a company must have a woman as a member of the senior management team, one-third women on its board of directors or specific gender diversity initiatives for hiring, retention, and promotion of women.
Fidelity's research found that companies with women in leadership positions and initiatives promoting gender diversity generally outperformed the market over the long term.
"Our active research and experience suggest this is an investment universe ripe for good stock picking," Connolly said. "The research also found that companies with a commitment to gender diversity can have lower earnings volatility and a higher return on equity."
More than half of investors surveyed for Fidelity's Women and Investing Study said they would be interested in a fund that invests in companies supporting women in leadership roles, with millennial women demonstrating the strongest interest (61 percent). 
Fidelity administers assets of $7.4 trillion, including managed assets of $2.7 trillion.