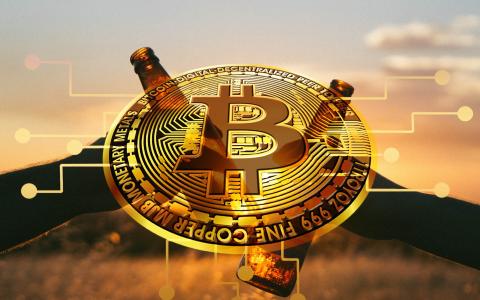 October 13, 2021
(Coinspeaker) - PlanB tweeted on Tuesday asserting that we are entering the next BTC bull run.
Jurrien Timmer, Director of Global Macro at Fidelity Investments, believes that Bitcoin has hit its bottom and there will be no further dips. In a tweet on Monday, that featured a chart comparing GS Retail favourites to BTC/USD, Timmer wrote, "In my view, it looks like the bottom is in". 
Bitcoin experienced a drop of more than 50% last month from April's all-high of $64,895 to about $30,000 in May. Although Bitcoin has managed to stay above May 19th's $30,000, bears have continued to predict that the fledgling coin could further drop to as low as $20,000. Bulls, however, maintain that prices will continue to rise, with some asserting that the coin could be valued at as much as $100,000 by the end of the year. 
Meanwhile, Fidelity Investments, an international financial services firm with about $10T in assets under management, has continued to explore the world of digital assets. 
The tweet is not the first time the executive has commented on the coin. In a March Fidelity Insights Report, Timmer wrote about Bitcoin, recommending that investors add it to their portfolio 
"Bitcoin, by design, is a finite asset, with both a unique supply and a unique demand dimension, and as its network increases, bitcoin's value and durability could increase even faster […] In my view, some investors may wish to consider bitcoin, alongside other alternatives, as one component of the bond side of a 60/40 stock/bond portfolio," said he. 
Fidelity recently announced the launch of an analytics platform called Sherlock. The platform would assist investors by combining data on fundamental and technical analyses, blockchain data, market data, social sentiment analysis and industry news. The firm also has an application for a bitcoin ETF being reviewed by the US SEC. 
In a show of a shift in public sentiment towards bitcoin, the Crypto Fear or Greed Index, is approaching 40/100. The index is, in simple terms, a measure of how bullish or bearish the crypto market is at a particular time. 
Pro-Bitcoin expert PlanB tweeted on Tuesday asserting that we were entering a second bull run.
Despite all this, Macro Hedge Fund strategist Kevin Wides believes that Bitcoin could still drop to as low as $12,000. In response to Timmer's tweet, he wrote. 
"My log scale graph showing Bitcoin can fall to $12K is an analysis. I really don't care where it goes as I'm neither long nor short – I won't invest in things that cannot be valued by traditional/sustainable economic metrics."
Mercy Tukiya Mutanya