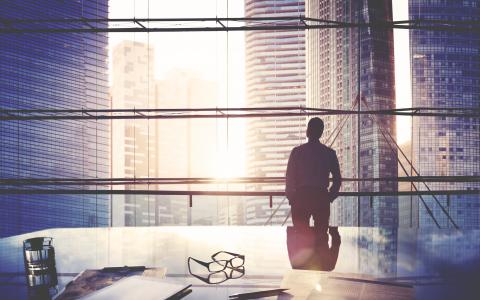 May 12, 2019
Fidelity Investments announced the launch of a new deferred variable annuity product that provides investors with growth potential while ensuring guaranteed principal protection.
Developed with New York Life, the New York Life Premier Variable Annuity—P Series, with Investment Preservation Rider—P Series also offers market participation with downside protection through a simpler product design relative to other annuities currently offered in the marketplace.
"We want to offer investors a product that is simple and easy to understand, while also providing confidence during periods of market volatility," said Bill Johnson, president of Fidelity Investments Life Insurance Company.
In fact, a study recently conducted by Cannex on behalf of New York Life confirms that this type of annuity can provide a competitive guarantee relative to other products protecting investors' principal from loss, while still allowing a chance for growth. In addition, the new product has the added benefit of having an easy to understand pricing structure, as well as a potentially higher upside to market participation.
"We've observed there is a fundamental disconnect between pre-retirees' risk tolerance and risk need. Fear of losing their hard-earned nest eggs has driven their underinvestment in equities, leaving many to fall short of their retirement goals," said Dylan Huang, senior managing director & head of Retail Annuities, New York Life.
"This new solution empowers clients to plan for retirement confidently, knowing that 100 percent of the money invested is protected against market declines over a 10-year period."
With the introduction of this product, Fidelity Investments and New York Life continue to build on their successful partnership. Fidelity already offers several New York Life annuity products to help investors meet their retirement and investment goals, including the New York Life Guaranteed Lifetime Income Annuity II, New York Life Guaranteed Future Income Annuity II, New York Life Clear Income Fixed Annuity – FP Series, New York Life Guaranteed Period Income Annuity II, and New York Life Secure Term MVA Fixed Annuity IV.