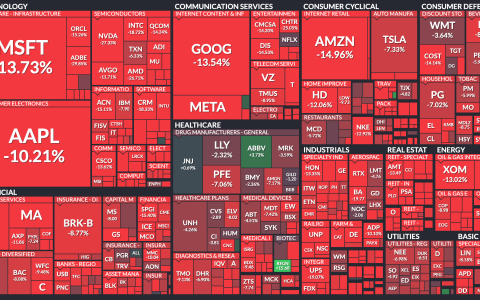 May 23, 2023
(Bloomberg) Federal Reserve researchers have developed a new measure of credit and financial market sentiment from Twitter Inc. data that they say can help forecast changes in the stance of monetary policy.
The Twitter Financial Sentiment Index uses natural language processing on the social media platform and can help estimate next-day stock-market returns, the economists said in a paper out this month. They found that sentiment worsens in response to a surprise policy tightening, and the data have some power in predicting how much the central bank will hike interest rates, too.
"Twitter sentiment after the first day of the FOMC meeting can predict the size of restrictive monetary policy shocks in connection with the release of the FOMC statement the following day," economists Travis Adams, Andrea Ajello, Diego Silva and Francisco Vazquez-Grande said, referring to the policy-setting Federal Open Market Committee.
However, the index is not informative on how much the Fed will cut rates at a given meeting, they said.
The index provides a real-time indicator for Fed officials, who have stressed their data dependency to inform policy decisions while acknowledging many statistics are often reported with a lag.
The Twitter index "correlates highly" with other sentiment measures, such as corporate bond spreads and the University of Michigan index of consumer confidence, the researchers said. It was built from 4.4 million tweets related to financial market developments going back to 2007.
The developers built a query to filter tweets into clusters that help determine a word's relevance. For example, the word "bond" on its own can mean "connection." But when paired with other words like "corporate" or "coupon," it likely refers to a fixed income obligation.
Another group of Fed researchers also created a separate indicator of job losses derived from Twitter data that can help predict unemployment flows in a given month beyond what weekly jobless claims provide.