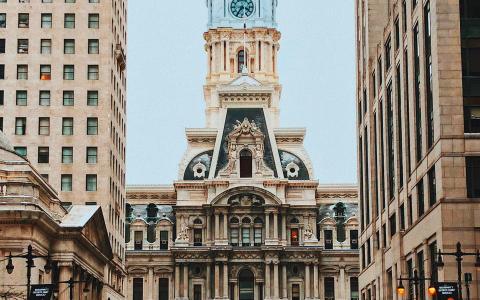 June 1, 2023
(Reuters) - U.S. central bankers should not raise interest rates at their next meeting, Philadelphia Federal Reserve President Patrick Harker said on Thursday, even though high inflation is coming down at a "disappointingly slow" pace.
"It's time to at least hit the stop button for one meeting and see how it goes," Harker said on a National Association for Business Economics webinar, referring to the Fed's next rate-setting meeting on June 13-14.
Harker said he sees promising signs the Fed's rate hikes so far -- five full percentage points since March 2022 -- are having a cooling effect, particularly on housing prices. Uncertainty over inflation dynamics and the pace of credit tightening make him wary of continuing to raise rates.
A pullback in retail spending that helped send Dollar General Corp's shares down sharply on Thursday, and government data showing US wages have not risen as fast as earlier estimated, also play into his views, he said.
"You start to add all these things together in my mind and it says to me, let's skip this one, see how it goes," he said, although he said could change his mind if monthly jobs data, due out Friday, or inflation data, due next week, are a lot stronger than expected.
The Fed has been raising borrowing costs to battle high inflation, which has fallen from a peak of 7% last summer to a current rate still above 4%, more than twice the central bank's 2% target.
In early May it lifted its policy rate for a 10th straight time, to a targeted range of 5.00%-5.25%, and policymakers have since signaled they may skip a rate hike to give them time to assess the impact of the rate hikes so far and of stresses in the banking sector that may have tightened credit and could slow the economy further.
Harker said he expects the economy to grow less than 1% this year, and for the unemployment rate, now at 3.4%, to rise to around 4.4%.
Meanwhile he projects inflation to fall to 3.5% this year, 2.5% next year, and only reach the Fed's 2% goal by 2025.
He said he could envision the Fed cutting rates if unemployment rises significantly faster, or inflation falls more rapidly, than he currently forecasts.
But he said his baseline is for rates to stay put, giving time for inflation to fall and maintaining what he sees currently as a "reasonably wide" pathway to avoiding a recession that could occur if the Fed tightens policy too much.
"I think we are at the point, or very close to the point now, where we are clearly in restrictive territory, and we can sit there for a while," Harker said. "We don't have to keep moving rates up, and then have to reverse course quickly."
By Ann Saphir
Editing by Paul Simao and Chizu Nomiyama