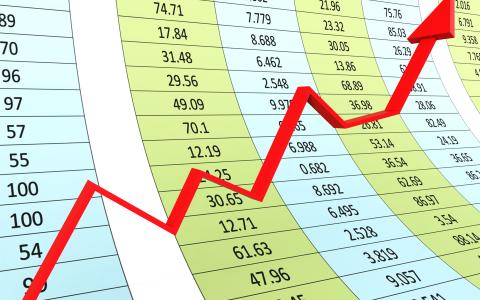 September 22, 2023
(Bloomberg) - Trading volume surged this week in a corner of the fed funds futures market, based on the notion that the Federal Reserve is likelier to raise rates in December than November.
 
The fed funds futures market allows traders to place wagers on the precise timing of US central bank policy actions, and they did so to an eye-popping degree after this week's meeting. Fed policy makers left rates unchanged and signaled that a rate increase is likely by year-end — a time frame that includes scheduled meetings on Nov. 1 and Dec. 13.
The volume surge was in a structure targeting the price difference between November 2023 and January 2024 contracts, a spread that would increase if the Fed skips November and hikes in December. Data released Friday confirmed that the number of contracts in which traders have positions surged, suggesting that the trades created new risk, as opposed to closing existing positions.
More than 80,000 November/January spreads changed hands Thursday, a record for the structure, most at a level of 6 basis points. The gap could widen past 20 basis points if the consensus shifts toward December.
Thursday's largest trade — 17,133 spreads worth about $715,000 per basis point — would be worth about $10 million per basis point if the gap reaches 20 basis points.
Elsewhere in short-term interest-rate products, swap rates linked to Fed meeting dates are pricing in just over half of a quarter-point Fed rate hike in December.
By Edward Bolingbroke