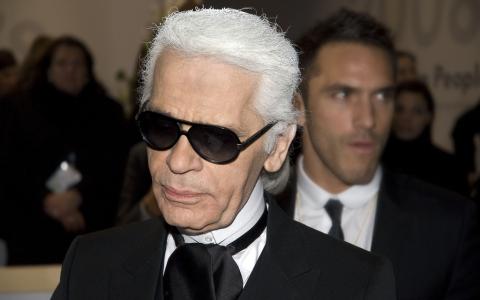 June 2, 2020
The legendary designer and creative director at Chanel and Fendi, Karl Lagerfeld died last year, but the dust hasn't yet settled. The successful German fashion designer never married nor produced any heirs, but apparently, he had a "spiritual son." 
After his sudden death in February of 2019, Lagerfeld left his fortune, estimated at approximately $191 million, to the seven people who were the closest to him.
The Story
Among the beneficiaries who supposedly received a share of Lagerfeld's money were his former housekeeper (on condition that she keeps taking care of the deceased designer's cat), American model Brad Kroenig, the designer's godson Hudson Kroening, 11, his bodyguard and chauffeur–Sébastien Jondeau and a friend, French model and singer–Baptiste Giabiconi.
He Wanted Me To Be His Son
Baptiste Giabiconi's statements evoked a lot of jealousy and disagreements, as Sébastien Jondeau is believed to be the true "spirit heir" of Lagerfeld.
The former male face of Chanel, Fendi, and Karl Lagerfeld has been in the designer's orbit for ten years after meeting him at a nude modelling session. The two were very close. Giabiconi had recently appeared on French talk show "Sept à Huit," as a part of the promotion of his new memoir about Lagerfeld, called Karl Et Moi. He said; "As Karl was more interested in taste buds than sex, our relationship soon became one of father-son." To many, this sounded nonsensical. 
"It Makes No Sense!"
Voici magazine published an article claiming the French model had lost touch with the designer long before his death, and restated that his only true "spirit heir" is Jondeau. 
According to the magazine, many in Lagerfeld's former inner circle do not understand the statements of Giabiconi, who, they say, never even appeared on the designer's will. "It makes no sense! He is not even on the list of persons summoned to the notary for the inheritance!" the sources told Voici. 
The model denied these allegations and threatened to sue the publication.. Giabiconi told Le Parisien that none of Lagerfeld's friends had fallen out, and said the designer would have "detested" the reports if he was alive. 
This article originally appeared on The Things.