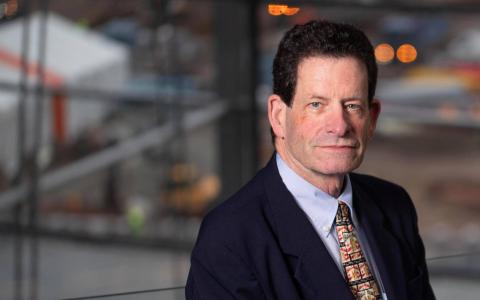 September 15, 2019
Ken Fisher is the founder and executive chairman of Fisher Investments, but you probably know him best for showering hatred upon annuities. It's one of his most definable characteristics. He was recently quoted in an advertisement saying, "I would die and go to hell before I would sell an annuity," and there are ads with his face on them that say, "I hate annuities and you should too."
Nonetheless, that didn't stop Fisher's company from investing in insurance companies with large annuity businesses. 
Fisher's company, Fisher Asset Management (FAM), is one of the largest financial advice firms in the United States. And at one point held millions of shares in American Equity Investment Life Holding Co., one of the biggest sellers of indexed annuities. The company also held a large stake in Prudential, who has been the top annuities seller for years.
According to filings with the Securities and Exchange Commission, Fisher Asset Management invested in these companies between 2013 and 2015.
In 2014, FAM held 2.91 million shares of American Equity stock, roughly $85 million worth, while also authoring a column for Forbes that referred to annuities as "scumbag products." Today, that size of an investment would Fischer American Equity's fifth-largest investor.
In 2015, FAM owned 2.88 million shares of Prudential plc, which happens to be the parent company of Jackson National Life Insurance Co - the number one seller of variable annuities. 
However, according to SEC filings, Fisher sold out both positions before the start of 2017.
Nonetheless, many are still left wondering if Fisher truly hates annuities. "Does he really hate annuities?" wondered Sheryl Moore, founder of Moore Market Intelligence. "If he hates them so bad, why does he have so much money invested in companies that sell annuities?" 
Ken Fisher has not commented on these previous holdings, but a company spokesman, John Dillard, said "Fisher Investments owned a couple of annuity stocks a couple of years ago representing a minuscule percent of our holdings — out of hundreds of stocks. You're concerned about that? What's the relevance? Because Ken Fisher hates annuities?" 
FAM operates an annuity buy-out program, where the firm pays investors' fees to surrender a variable-annuity contract if they become a client of Fisher Investments. In the previously mentioned 2014 Forbes column, "My firm often buys folks out of the humongous surrender fees that imprison them in variables — if they stay with us. So my advice is conflicted. But we're simple, open and honest about it," wrote Fisher. Adding, "Few would up-front that capital. It's a moral quest."