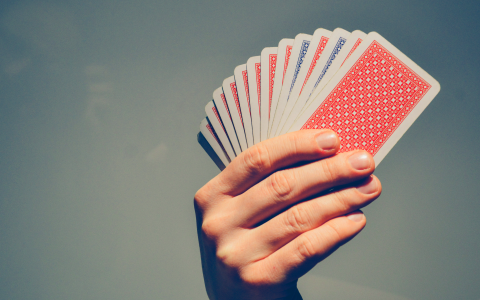 November 21, 2022
(The Cleveland Jewish News) - Planning for the distribution of one's assets after death can be a critical part of making sure the settling of their affairs goes smoothly. By naming an executor of one's estate, they may make the process easier for their loved ones.
Steve Gariepy, national chair of the estate planning group at Hahn Loeser & Parks LLP in Cleveland, and Aaron Kaplan, partner based out of the Cincinnati office of Taft Stettinius & Hollister, which also has an office in Cleveland, discussed what an executor is and why naming one can be helpful.
"An executor is the person appointed by the probate court to administer an estate," Gariepy explained.
There are quite a few details involved in being an executor, he pointed out. The first responsibility they have is to locate the deceased person's will, as that is what names the executor. After locating the will, they must file it with the probate court, which will officially appoint them as executor. Once appointed, the executor is responsible for collecting all of the estate assets, paying debts and expenses, filing last income tax returns, gift tax returns and state tax returns, stopping social security payments and notifying banks of the person's death. After completing these steps, the executor is then responsible for distributing the person's assets to their beneficiaries.
"Once an executor is appointed, (the) executor must file an inventory with the probate court, listing all of the probate assets and their valuations," Gariepy explained. "So, often, an executor has to determine the values for items."
If there is real estate or artwork involved, a valuation must be obtained for those, he noted.
"An executor must also, at the end, file an accounting with the probate court, sharing all the assets that were in the estate, all the debts and expenses that were paid and the distributions that were made to the beneficiaries," Gariepy said. "That's quite an undertaking, on an executor, to fulfill all those responsibilities."
He advised that people appoint someone who is trustworthy and responsible to be their executor, and that they make sure the person they would like to appoint is willing to take on the task.
Kaplan said that most often, a surviving spouse, adult child or other close relative of the deceased is chosen to be an executor.
"However, if there is no one suitable or there is likely to be conflict within the family, an unrelated third party such as a financial institution or attorney may be chosen," he added.
Any attorney who does estate planning should be able to help a person think through their options for naming an executor and incorporate their choice into a will. They can also help name beneficiaries of their assets and guardians for minor children, and ensure that the will is executed properly, Kaplan explained.
"Without an executor, there is no one empowered to access bank accounts, file tax returns, sell real estate or anything else that would likely be necessary to administer an estate," he said. "Family members can ask the probate court to appoint an 'administrator' if no executor was appointed by will, but it is a messier process and someone may end up serving who would not have been the choice of the person who passed away."
Something people may not know about executors is that they can seek legal and financial advice throughout the process, so they do not have to be experts in those areas in order to serve in the role as executor.
"While choosing the right executor is important, there are many other key parts of a good estate plan," Kaplan said. "People often don't know what they need until they start the conversation."

Meghan Walsh
November 17, 2022