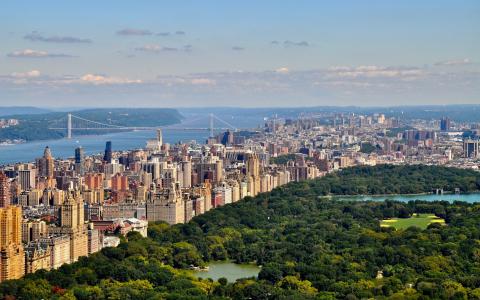 June 5, 2023
(New York Post) - A once-wealthy publishing CEO claims his much younger ex-wife is a "Grinch" who siphoned off his riches and left him destitute.
The former head of Simon & Schuster, Richard E. Snyder was once worth $43.5 million and was known for snapping up the publishing rights to the book "All the President's Men" — but now he's in debt after former wife Terresa Liu, 30 years his junior, allegedly wiped out his accounts and even stole his frequent-flyer miles, he charges in a Manhattan Supreme Court lawsuit.
Snyder was 72 and Liu 44, with about $25,000 to her name, when they met in 2004.
They married and were together a decade before Liu initiated divorce proceedings in 2018.
She got $10 million in the split — but by then Snyder's wealth had decreased "substantially," he said, with the money going to Liu representing 75% of what remained of his net worth at the time, he said in the legal filing.
But they never really went their separate ways, Snyder claims in the litigation.
Liu dangled "the false hope of a continued relationship" and claimed to be assisting the elderly, ill man with his affairs while "helping herself" to $3 million more, he alleged.
"Like The Grinch who left no crumb or morsel behind, she even emptied his frequent flyer account of over 300,000 miles days before abruptly abandoning [Snyder]," Snyder said in the litigation.
She traveled frequently, to Switzerland, Greece, Italy, and England, all while making "large withdrawals of cash using [his] ATM card."
When she was in the Big Apple Liu left Snyder's daily care in the hands of their housekeeper, and failed to visit him during a lengthy October 2020 hospital stay for sepsis brought on by lack of routine dental care, he said in court papers.
The desperate, hospitalized Snyder, suffering from a "complete loss of vision" brought on by a detached retina that wasn't repaired in time, called his son Matthew for help while Liu wasn't around.
The son realized his dad was being pursued by a collection agency; was the subject of two lawsuits to which he hadn't responded and for which Liu allegedly trashed the paperwork; and was facing $65,000 in city fines related to the damaged facade on the Upper East Side townhouse he shared with Liu, according to the lawsuit.
Resolving the legal disputes forced Snyder to take on $1.5 million in debt — but he didn't realize the shortfall in his money was the result of his "accounts being systematically looted" by Liu, he charged in the legal papers.
The son eventually moved Snyder near him in Los Angeles, where a doctor found him to be in "a deplorable state of health."
Liu, who could not be reached, "took advantage of her ex-husband when he became ill and got away with it for years because of his disability," according to the lawsuit.
Snyder wants $3 million from Liu, who lives on Central Park South and at one point claimed to be a restaurateur in Shanghai.

By Kathianne Boniello
June 3, 2023