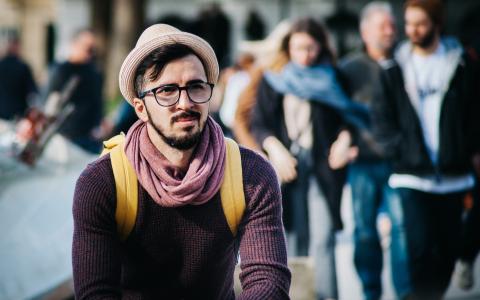 July 17, 2023
(Kent Reporter) - Since the average American lives to be 77 years old, many people in their 20s may think there's plenty of time to put together an estate plan. But Kent attorney Christian Pearson says it's not a good idea to put it off.
"I've worked with plenty of clients in their 50s and 60s who use the same logic — they're not planning to die anytime soon, and they assume they'll get to their estate plan eventually. It's a better idea to cross it off the list early. Then you can stop worrying," says Pearson, who specializes in personal injury law and estate planning at Iddins Law Group.
An estate plan is something you should revisit throughout your life — typically after marriage or divorce, births or deaths. You can work with a lawyer to establish initial plans in your early 20s, then amend those plans if you get married, have children, and later if your children get married, divorced, or have kids of their own.
Who do you trust to act on your behalf?
Estate planning is more than just deciding what happens to your possessions after you die. It also includes plans for your care and finances in the event of illness or injury — and deciding who to trust in these scenarios can be particularly challenging for younger adults.
"Once you're married, it's fairly clear who will make decisions on your behalf. But if you don't have a spouse, powers of attorney become extremely important," Pearson says.
If you're travelling overseas and need someone to pay bills or manage other finances while you're away, assigning powers of attorney can make life simpler. If you're injured while serving in the military and need to sell your home, who do you trust to act on your behalf?
"If you're not married, it may not be immediately obvious who that trusted person should be, especially if your parents are deceased or there are disagreements between siblings. But if I describe a scenario and you answer automatically, that's your person."
An attorney can help you understand the limits of your powers of attorney (whether they apply to your finances, your health, or both), and also when they'd take effect (in younger adults, a physician's signature may be necessary).
Iddins Law offers free, 15 minute phone consultations, and many of their estate planning services are offered for a flat rate fee. To request a complimentary phone consultation, call 253-854-1244 or visit iddinslaw.com/contact-us. Learn more at iddinslaw.com and on Facebook and Twitter.
By Iddins Law Group
July 17, 2023
The news and editorial staff of Sound Publishing, Inc. had no role in the preparation of this post. The views and opinions expressed in this sponsored post are those of the advertiser and do not reflect those of Sound Publishing, Inc.
Sound Publishing, Inc. does not accept liability for any loss or damages caused by the use of any products, nor do we endorse any products posted in our Marketplace.