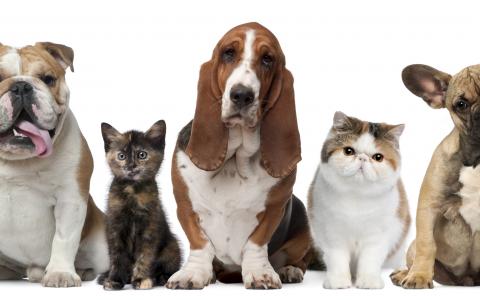 September 10, 2019
(NWI) As I write this column today, people are celebrating National Dog Day. Yes, that's actually a thing — at least on Facebook.
All day long my friends and family have been posting pictures of their dogs. My buddy even posted a picture of the dog that bit me earlier this year. I'm looking at you Ollie.
I didn't post any pictures of my dog, Kelsey, because she's being kind of a pain in the neck at the moment. Don't get me wrong; I love her but she's still a pain in the neck.
Anyway, no matter how you come down on celebrating Facebook holidays, there is no question people love their pets. For a lot of us, our pets are family.
Now if all you have is a pet, you can probably stop reading here. On the other hand, if your pet is family, you should consider adding them to the estate plan. Now, I'm not suggesting that you leave a pile of money to Whiskers, but there are still things that you can do.
I know that shelters see pets all the time coming from homes where an owner has died or entered a facility. Think about that for a minute. How would you feel knowing that your beloved pet ended in a shelter?
The first, and easiest, thing to do is to give some thought to where you would want Fido to go in the event you aren't able to care for him. Is there a family member or friend that could give him a good home?
You can even take it a step further and actually name your pet in the will. Remember, although your pet may be a family member, the law still treats them as personal property. As personal property, you can add a distribution provision to your will or trust to make sure that your pet ends up with the family that you have chosen.
If you want to go even further, you can actually set aside some funds for the pet's care. For example, you can distribute Fido along with a small amount of cash to offset the additional cost that the family will inevitably face. If you are feeling really thoughtful, you can include a pet trust to provide an ongoing source of funds for the pet's care. Remember that pets can be expensive so giving some thought to the costs would certainly be appreciated.
Whatever you decide to do, make sure that you give it a lot of thought. Remember that not everyone is a pet person so make sure that whomever you choose is both willing and able to care for your pet.
Pets bring so much to our lives. Why not make sure you that they will be taken care of at the end of yours?