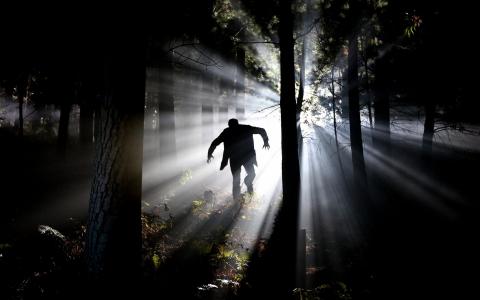 September 14, 2021
(Bloomberg) -- Wall Street's fear gauges are sounding some alarms after the S&P 500's worst week in almost three months. But that's actually a good sign for this bull market longer term, according to Sundial Capital Research Inc.
While options trading shows that implied volatility has climbed, the actual level of price swings is easing down toward long-term lows. That kind of divergence traditionally has signaled near-term pain followed by long-term gains.
"So who knows more, equity investors or volatility traders?" asked Jason Goepfert of Sundial Capital in a note Monday. "In the short term, options traders are 'smarter,' while in the medium-term, investors have been."
Investors are paying up for options on concern about risks such as less generous monetary policy and the impact of Covid-19, while catalysts for fresh rallies are harder to spot, Susquehanna derivatives strategist Chris Murphy wrote in a note Monday. Strategists from firms like Goldman Sachs Group Inc., Morgan Stanley and Deutsche Bank AG have recently cautioned that turmoil may be coming to markets.
Sundial looked at what happened before when the S&P 500 was within 1% of a record and the Cboe Volatility Index's divergence from S&P 500 30-day realized volatility was in the upper 75% of its range.
That scenario's occurrence last week was the ninth time it had manifested going back to at least 1995. Over the previous eight instances, the next one to four weeks saw the S&P struggle to hold any meaningful gains. But over the next two months, it rallied every time, Sundial's Goepfert said. There were no occasions when major losses hit equities over the longer term.
That underscores the argument that the bout of nerves in markets is a potentially positive development for stocks because it highlights a lack of the exuberance that precedes major drawdowns.
"In my 40 years on the Street, we have never seen six Tier 1 banks collectively call for a large decline when the market was within 1% of its all-time highs," Rick Bensignor, CEO of Bensignor Investment Strategies and a former strategist at firms including Morgan Stanley, wrote in a note dated Monday. "It's usually quite the opposite. So, I don't think this leads to a 500-plus point decline in the SPX. 5% -- sure; anytime. But 15%: I think it's highly unlikely."
By Joanna Ossinger