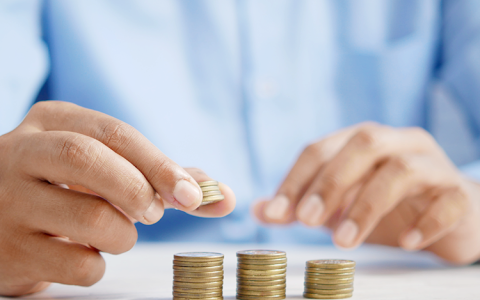 November 20, 2023
Financial advisors can now offer retirement plan sponsors access to a cost-effective, streamlined plan solution with fiduciary and investment support. The solution, Envestnet Retire Complete - a new offering from Envestnet in collaboration with retirement services provider Empower - can help strengthen the opportunities for participants to achieve a more secure retirement.
Envestnet Retire Complete combines Envestnet's fiduciary guidance and investment due diligence with Empower's personalized communications and investments to help more employers provide competitive 401(k) plans.
"Our 3(38) fiduciary service and investment selection methodology, along with Empower's retirement services market leadership and scale, have created an opportunity for advisors to help businesses deliver value to their employees—while minimizing fiduciary concerns and service challenges associated with running a retirement plan," said Sean Murray, CFA, Head of Retirement for Envestnet. "Together, we can enable more organizations to offer a competitive benefits package for attracting and retaining top talent."
More information about Envestnet Retire Complete can be found at https://retirecomplete.envestnet.com/.   
Envestnet Retire Complete encompasses:
Fiduciary Support & Investment Selection/Monitoring: Envestnet assumes the responsibility of ERISA 3(38) fiduciary and investment manager, providing recommendations tailored to fit the plan sponsors' and participants' needs. Envestnet's fiduciary service is complemented by its proprietary SCORE methodology specially designed to evaluate and monitor investment options in qualified retirement plans. The SCORE methodology applies quantitative and qualitative factors such as style, cost, organization, risk, and execution when evaluating designated investment options—and places a premium on managers that rate high in those characteristics.
 
Seamless Participant Experience: Empower's digital experience for participants presents a highly personalized digital experience that can integrate the elements of any individual's financial picture to help them better understand their current situation and future needs, driving increased financial confidence. Plan participants can also download the Empower app to access their personalized account dashboard on their mobile devices. The dashboard enables participants to view their projected retirement income, link accounts to see all their savings and investments in one place, include liabilities when viewing their net worth, rebalance portfolios, adjust contributions, create and keep budgets, and more, all in one platform.
 
Customized Communications: Empower's multichannel messaging capability, which enables plan sponsors to send relevant and timely communications to participants that are tailored with the messages they need to receive.
 
Broad Suite of Diverse Investment Options: Envestnet has created a pre-set Core Menu of investment options for participants to choose from with an eye towards active and passive choices. In addition, advisors and plan sponsors can choose from four target date providers as the qualified default investment option.
"Retirement investors who are better informed about their complete financial picture are in a strong position to make better decisions," said Joe Smolen, Senior Vice President of Core and Institutional Markets at Empower. "Empower has joined with Envestnet to design a state-of-the-art experience that allows plan sponsors to optimize retirement saving and planning for participants, while maintaining the flexibility to design features that work best for their organizations."
Building on this announcement, Envestnet is thrilled to announce an exciting collaboration with Empower for a Workplace Solutions Experience in the Exhibit Hall at Envestnet's premier event Elevate. Recently recognized as one of the top advisor conferences for 2024[1], Elevate will feature a dedicated retirement track as part of the programming for the event, which will take place in Phoenix, AZ from May 14 - 15, 2024. To learn more about the conference please visit www.Envestnet.com/Elevate.