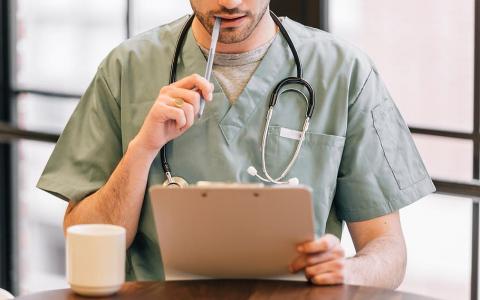 October 10, 2021
Envestnet has forged an exclusive partnership with Healthpilot, a transformational digital engagement platform that simplifies the Medicare health insurance plan selection and enrollment process.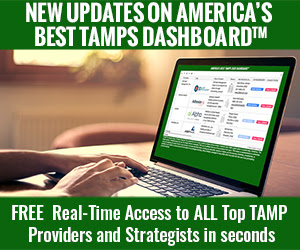 Working together, Envestnet and Healthpilot are equipping financial advisors with a powerful new capability to enable their clients in or nearing retirement to optimize their health insurance coverage every year, adding a new service for a key demographic for their practices.
Healthpilot will be available at no cost to advisors and their clients through integrations with both the Envestnet and Envestnet | MoneyGuide platforms. Healthpilot uses proprietary decision-support algorithms to determine the right Medicare plan for every user. To learn more about harnessing the full power of this connection, advisors can replay a recent webinar, "Make Healthcare Part of a Complete Financial Plan," by registering HERE.
"Ahead of this year's Medicare Annual Enrollment Period, we are connecting the worlds of health and wealth, creating a high-value digital destination where clients can easily understand and maximize their health insurance coverage throughout their retirement," said Bill Crager, Co-Founder and CEO of Envestnet.
"We are fully vested in helping people live an Intelligent Financial Life.™Our partnership with Healthpilot is the latest enhancement to our financial wellness ecosystem—transforming advisors into heroes that can help clients control healthcare coverage costs throughout retirement."
Envestnet's integration with Healthpilot not only simplifies Medicare plan selection, enrollment, and management for clients, but also merges health insurance coverage and healthcare expense estimates—a key area of focus for clients nearing or in retirement—into the hyper-personalized, holistic digital experience enabled by Envestnet:
Clients can directly enroll in their chosen Medicare Advantage, Medicare Supplement, and Medicare Prescription Drug coverage option online in less than 15 minutes.
Based on the client's insurance plan selection, the estimated out-of-pocket expenses and estimated savings are automatically relayed back to the advisor for incorporation into their financial plan.
Clients can receive real-time access to Medicare plan/benefit highlights, doctor/drug updates, and other plan information.
Healthpilot will regularly monitor changes to clients' health needs and modifications to health plans made by insurers—and communicates these updates to clients.
Clients can log into Healthpilot at any time, and from any location and any type of device, to review their plan selections and benefits.
Healthpilot also provides an extensive library of Medicare and healthcare resources for advisors, and offers guidance to advisors on how to effectively engage with clients nearing age 65 about Medicare insurance plan enrollment and selection.
"Medicare insurance is one of the most important financial decisions a retiree makes, and the process for each consumer to select the best coverage is complex, confusing, and frustrating," said Dave Francis, CEO and Co-Founder of Healthpilot.
"Financial advisors and their clients are not health insurance experts—and they do not need to be. Healthpilot's digital engagement platform and proprietary decision-support technology makes finding and enrolling in the right Medicare plan easy for every senior and Medicare eligible person. It also enables financial advisors to help their clients with a critical need they have not been able to service before. With Healthpilot, clients can have more confidence and peace of mind knowing that their financial plan is protected from unexpected healthcare expenses—today and for the rest of their lives. Healthpilot makes Medicare easy for financial advisors and their senior clients, which is one of their fastest-growing groups of clients."