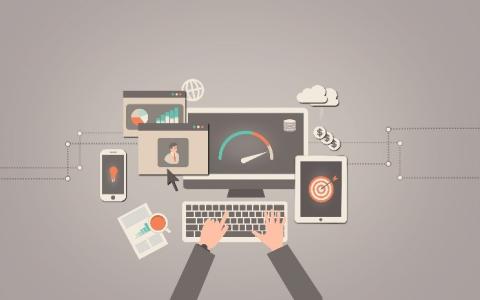 September 18, 2023
Financial Seminar Services (FSS), a prominent provider of seminar marketing services tailored to the financial industry, has announced an exciting integration with Redtail Technology, a leading Customer Relationship Management (CRM) solution for financial advisors. This integration is designed to seamlessly synchronize seminar reservations, attendee data, and event tasks. With this innovative collaboration, FSS will regularly transfer comprehensive seminar information to Redtail, empowering users to manage seminar details directly within the CRM.
President of Orion Advisor Technology, Brian McLaughlin, noted, "Advisors are increasingly seeking integration and innovation to save time and provide a customized client experience. Redtail's integration with Financial Seminar Services will precisely deliver that, allowing Redtail and FSS users to share seminar and event data effortlessly."
Financial Seminar Services has established itself as a prominent provider of comprehensive seminar marketing solutions. The company excels in offering specialized services such as seminar mailings, precision-targeted mailing lists, and innovative digital advertising. FSS's reservation software, "Edge," caters to the specific needs of seminar organizations and management professionals. These services, including attendee tracking and session management, are designed to streamline seminar management and boost efficiency. FSS's client base includes financial advisors, planners, and other professionals who appreciate the exceptional value brought to their seminars and events by FSS's services.
Blake Conant, Owner and President of Financial Seminar Services, expressed enthusiasm about integrating with Redtail Technology. He stated, "Our integration with Redtail Technology, facilitated by their comprehensive API, enables seamless synchronization of crucial seminar reservation details to Redtail. This streamlines note-taking and task management, ultimately benefiting our users. We look forward to continued collaboration with Redtail and appreciate their support."
About Redtail Technology:
Redtail Technology, founded in 2003 and acquired by Orion Advisor Solutions in 2022, is a leading provider of web-based Client Relationship Management (CRM), compliant text messaging solutions (Redtail Speak), advisor marketing technology (Redtail Campaigns), paperless office solutions, and email archiving solutions in the financial services industry. Committed to helping advisors efficiently grow their firms, Redtail provides core technologies essential for day-to-day operations and integrates with many industry-standard applications. Redtail's dedication to exceptional customer service extends to its local communities in California, Arizona, and Georgia.
About Financial Seminar Services:
Founded by Blake and Nohemy Conant, Financial Seminar Services (FSS) is driven by a passion for helping advisors succeed in hosting profitable seminars. With Blake's 25 years of experience in the financial services industry and Nohemy's 20 years of expertise in seminar marketing, they formed a formidable team. FSS offers financial professionals a comprehensive seminar reservation and management software platform, expanding its scope to include event management, attendee tracking, and analytics. Over the years, FSS has assisted thousands of advisors in generating billions of dollars in new business, continuing to support financial advisors, planners, and professionals managing seminars and events.
A version of this post originally appeared at https://finance.yahoo.com/news/financial-seminar-services-edge-reservation-110000695.html.