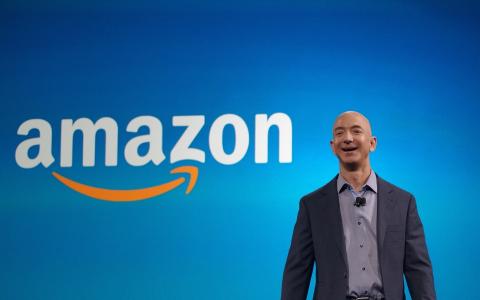 October 15, 2019
Jeff Bezos is the richest person in the world and has transformed how the world does business. It is his change to general meeting structure, however, the he says is the "smartest thing we ever did."
Speaking at the Bush Center's Forum on Leadership in 2018, the Amazon CEO said, "Many, many years ago, we outlawed PowerPoint presentations at Amazon. And it's probably the smartest thing we ever did." Instead, Bezos started each by having attendees silently read a "six-page, narratively-structured memo" for about the first 30 minutes of the meeting.
Those taking part in the meeting jot down notes as they read, and then everyone discusses the memo after the reading period. Bezos explained that the memo is "supposed to create the context for what will then be a good discussion."
According to Bezos, the reason he implemented this type of group reading meeting structure was because "executives will bluff their way through the meeting as if they've read the memo because we're busy and so you've got to actually carve out the time for the memo to get read."
It's a strategy that has become part of the strategy at many of the world's most innovative companies and CEOs. Jack Dorsey, CEO of Twitter and Square, holds similar meeting that begin with 10 minutes of silent reading from a Google Doc.
Tweeting in 2018, Dorsey wrote, "Most of my meetings are now Google doc-based, starting with 10 minutes of reading and commenting directly in the doc. This practice makes time for everyone to get on [the] same page, allows us to work from many locations, and gets to truth/critical thinking faster."
Before Amazon instituted their silent reading meetings, they were using PowerPoint just like the average office. "A junior executive comes in, they put a huge amount of effort into developing a PowerPoint presentation, they put the third slide up, and the most senior executive in the room has already interrupted them, thrown them off their game, asking questions about what is going to be presented in slide six," explained Bezos.
Bezos says he prefers memos, because each have "verbs and sentences and topic sentences and complete paragraphs." 
In a 2017 letter, he explained that these memos aren't just written as though they're tossed off after a hangover. "The great memos are written and re-written, shared with colleagues who are asked to improve the work, set aside for a couple of days, and then edited again with a fresh mind," wrote the CEO. "They simply can't be done in a day or two."
At the Forum on Leadership he explained, ″[It] is harder for the author, but it forces the author to clarify their own thinking. It totally revolutionizes the way we do meetings at Amazon."