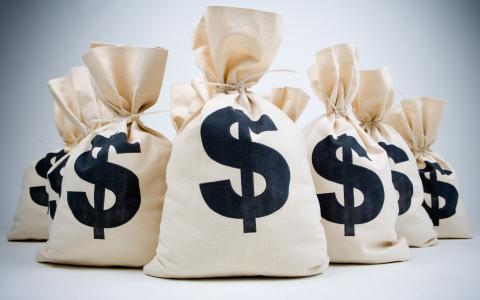 October 9, 2018
eMoney announced initial findings from the FlexGen Research Study that was co-developed with Fidelity.
Ed O'Brien, chief executive officer at eMoney, shared highlights from the study during his keynote presentation titled "Rise of the FlexGen" to kick off the 2018 eMoney Summit.
O'Brien revealed that there is a new type of advisor leading the industry today, and they're experiencing rapid business growth.
They have a fresh mindset and view opportunities where many traditional advisors may see challenges.
To determine the attitudinal differences and practices driving change in the industry, Fidelity surveyed 458 financial advisors using a survey co-developed with eMoney. Of the advisors surveyed, 45 percent shared characteristics that eMoney and Fidelity identify as "FlexGen."
These advisors are adaptable, future-ready, focused on delivering a great client experience, and utilizing technology more often to achieve these goals.
According to the study, FlexGen Advisors are more likely than other advisors to agree that they: embrace change, love learning, challenge conventions, are forward-thinking, and are nimble.
The study reveals that FlexGen Advisors reported a average of  24% increase in AUM last year compared to their peers who saw a 14% increase.
FlexGen Advisors are two times as likely than their peers to offer a unique service model to differentiate their business with 81% of FlexGen Advisors citing this capability. They also more often cite planning as a viable way to differentiate their practice (91%) versus their peers (69%).
FlexGen Advisors are more actively adopting technology in their firms and more likely to be future-ready with 60% considering themselves early adopters of technology compared to 26% of peers.
They more often plan to target underserved segments in the next year, including women, millennials and minorities – 42% plan to do this vs. just 22% of their peers.
FlexGen Advisors more often provide clients with an interactive experience (82%) than their peers (47%). Finally,  65% of FlexGen Advisors have a marketing plan in place compared to just 35% of their peers.
"FlexGen advisors are delivering an outstanding experience for their clients and helping them achieve their life goals, all while deepening relationships and delivering value," said Tricia Haskins, vice president, digital strategy & platform consulting, Fidelity Institutional.
"These firms have a distinct culture – from loving learning, challenging conventions, being nimble – and they are anticipating and addressing evolving investor needs. They are delivering an interactive experience and embracing the promise of technology – and they are seeing results."
"FlexGen Advisors are changing the landscape of the financial planning industry," said O'Brien.
"They view change as opportunity for growth and understand their success relies heavily on adapting their business models to meet the evolving needs of both current and future clients."