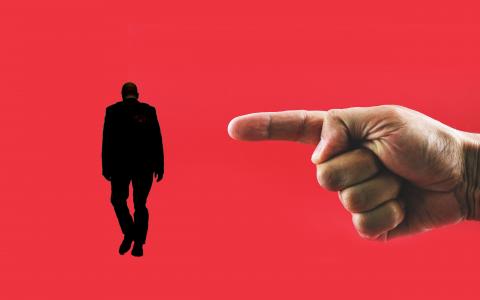 January 25, 2023
(TheStreet) - Elon Musk likes to attack circles of power. It's as if he's on a mission.
Nothing seems to motivate him more than slapping a revered institution or icon. He seems to be committed to challenging all forms of representations of power.
During the past few weeks, the Techno King, as he's known at Tesla  (TSLA) - Get Free Report, has lashed out at Anthony Fauci, the immunologist who was the face of America's response to the Covid-19 pandemic. 
This despite the risks that such an attack could backfire on Musk, and more specifically on some of his companies, like Tesla. The electric-vehicle leader's customer base is made up largely of progressives, who in turn are often ardent defenders of Fauci.
But none of that has stopped Musk, who has said he wants Dr. Fauci prosecuted.
Via his Twitter microblogging platform, he even promised covid files that would denounce what he considers the totalitarianism of the health authorities as they responded to the pandemic. These covid files were also supposed to expose Dr. Fauci.
Musk then attacked the World Economic Forum, the last convention of which has just concluded in Davos, Switzerland. The billionaire accused the forum of acting like an unpopular world government. He has thus taken up the discourse of the anti-elite and anti-globalists of all political stripes. 
"WEF is increasingly becoming an unelected world government that the people never asked for and don't want," the tech tycoon blasted out on Jan. 18.
ISS, Glass Lewis Have 'Far Too Much Power': Musk
His charge against Davos has amped up criticism of the gathering of global economic and political elites and civil-society figures. 
If Musk, the second richest man in the world, strongly criticizes a circle made up of people just as rich as he is, forum critics say, his remarks serve to prove that Davos is not fulfilling the mission it set for itself.
"The World Economic Forum meeting in Davos has become largely irrelevant, little more than an exercise in self-congratulation for the world's elites to convince themselves that they're making a difference," blasted Patriotic Millionaires, an association of rich individuals fighting for "equal political representation, a livable minimum wage and a fair tax system."
If the billionaire does not expect his targets to immediately fall from their pedestals under his blows, he hopes to have at least permanently weaken them.
But while his attacks on Davos are still hot, the global CEO is targeting two other entities that also symbolize power. 
These are the two largest proxy-advisory firms: Institutional Shareholder Services and Glass-Lewis. For Musk, ISS and Glass Lewis are the real masters of the stock market. In his eyes, their power is disproportionate. 
The two firms provide advice to shareholders on executive compensation and the voting for board members. Their advice is both considered and ignored.
"Far too much power is concentrated in the hands of 'shareholder services' companies like ISS and Glass Lewis, because so much of the market is passive/index funds, which outsource shareholder voting decisions to them," Musk criticized on Jan. 24.
"It is so important to vote as an individual investor rather than leave it up to these 'shareholder services' companies that manipulate the stock market," said one Twitter user.
There is bad blood between Musk and the two firms. ISS and Glass Lewis had, for example, recommended that shareholders vote against the generous compensation package Tesla granted to its charismatic CEO in 2018.

A trial on Musk's pay was held last November. A Tesla holder had filed a complaint to protest his compensation, estimated at more than $50 billion but conditioned on the company's financial and stock-market performance. The trial ended in mid-November. Chancellor Kathaleen McCormick of the Delaware Court of Chancery has not yet issued a ruling from the bench.
According to Jim Woodrum, clinical professor of executive education at the Kellogg School of Management at Northwestern University, muted criticism of ISS and Glass Lewis can be heard in the boardrooms.
"If you ask experienced directors about their biggest complaint about the changes in the boardroom over the last 20 years, I think many would grumble and then say something about Institutional Shareholder Services and Glass Lewis," Woodrum said. 
"To some, these entities have taken the fun out of being a director, as creativity has been replaced by an increased focus on compliance."
Woodrum then explained how the two consulting firms operate and how they gain power.
"Both firms have created models of what they think good governance looks like. And both use various algorithms to determine whether a given company is deserving of a 'yes' vote on Say on Pay, and whether individual board members should be supported," he continued.
"Many institutions follow their recommendations, while others subscribe to the services yet also employ their own staff to determine how they should vote their shares. 
By Luc Olinga
January 24, 2023