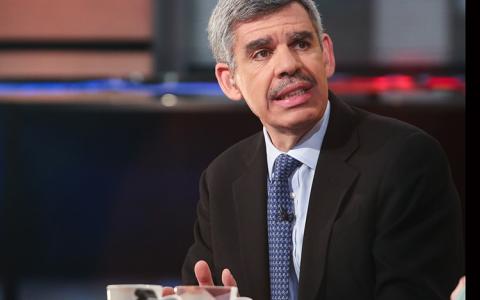 August 10, 2020
Mohamed El-Erian, chief economic adviser to Allianz, has warned that the world's biggest economies are at risk of repeating the mistakes of the global financial crisis as they battle the fallout from the coronavirus crisis.
El-Erian, the former Pimco chief executive, told Financial News that while global economies remain at risk of stumbling into a depression, avoiding policy errors of the 2008 economic meltdown should be a top priority.
"It [global depression] remains a risk but one that can be reduced through appropriate government policies and healthy behaviour modifications by individuals," said El-Erian, who is also a former deputy director of the International Monetary Fund.
"The bigger risk facing the global economy is a repeat of the policy mistake of the global financial crisis: that of winning the war against the threat of a global depression but, importantly, failing to secure… high, inclusive and durable economic growth."
The Allianz economist's comments come as the UK officially enters into recession this week. The Bank of England last week revised down its forecast of contraction to 9.5% this year – the biggest annual decline in 100 years – from its initial May estimate of a 14% decline.
The bank also predicted the country's GDP recovering in the third quarter.
"It is possible but inherently uncertain," said El-Erian.
"It requires the continued ability to reopen economically in a healthy manner that is also a function of all of us behaving in a more responsible manner when it comes to basic health practices, such as social distancing, mask-wearing and frequent hand washing," he said.
Economists at the IMF said in June that the global economy will shrink 4.9% this year, compared with its April estimate of 3%. Global employment loss in the second quarter of this year could be equivalent to losing 300 million full-time jobs, an updated version of the IMF's report of the economic health of 189 member countries found.
El-Erian said that finding ways to "to reopen the economy in a healthy and sustainable manner" will help cushion the blow of the Covid-19 crisis.
He said the four priorities governments should act on "in a timely manner" are: "Relief to continue to counter the enormous damage already inflicted on the more vulnerable segments of society; making this period of 'living with Covid-19' more healthy and economically productive; opposing adverse longer-term pressures on productivity; and countering longer-term economic household insecurity."
This article originally appeared on Financial News.