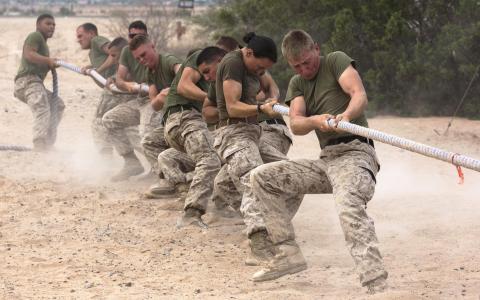 May 18, 2020
In Jones Financial Co.'s 10 Q filing on May 8, the parent company of Edward Jones warned the coronavirus crisis will likely reduce its profitability for 2020 due to a decline in assets under care and interest income.
The company also suggested that its franchise of almost 19,000 brokers serving middle-class customers from single-advisor offices could be the most vulnerable.
The filing stated: "Potentially lower asset-based fees and trade revenue resulting from the market uncertainty in response to COVID-19 could reduce commissions, bonuses, travel benefits and branch profitability for financial advisors... [T]he Partnership anticipates that these potentially negative impacts to financial advisor compensation and benefits may result in increased financial advisor attrition."
The St. Louis-based company is the biggest broker-dealer by sales force, and it was a positive first quared for Jones, which was up 6 percent to 18,863. Attrition rates also improved, falling to 7.6 percent from 9.6 percent who dropped out during the first quarter of 2019.
Despite reporting a positive first quarter, when net income rose 26 percent to $303 million and revenue went up 14 percent from the first quarter of 2019 to $2.49 billion, Jones expects results reflecting March's market collapse to "likely be lower as the year progresses."
Jones' announcement comes after a number of other broker-dealers warned about their own vulnerabilities. Raymond James Financial stated travel restrictions are having a damaging effect on recruiting programs. Charles Schwab, meanwhile, announced in its 10-Q filing that its service to self-directed clients and independent advisors has been affected.
"Certain of our client service response and processing times have increased as a result of very high levels of client engagement, our employees working remotely, and the temporary loss of services from some of our outsourced service providers," wrote Schwab in their report.