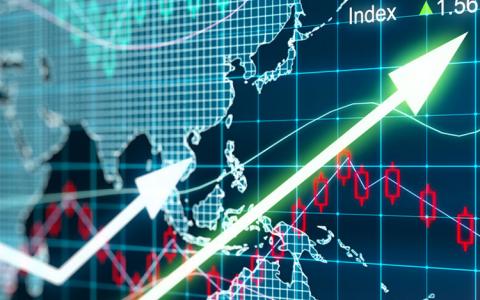 January 26, 2021
Wall St. analysts are playing catch-up
It's early days in the Q4 earnings season, with about 13% of the S&P 500 having reported results through Friday.
But so far, companies are blowing away expectations by historic margins.
"In aggregate, companies are reporting earnings that are 22.4% above the estimates, which is also above the 5-year average of 6.3%," FactSet's John Butters observed on Friday. "If 22.4% is the final percentage for the quarter, it will mark the second-largest earnings surprise percentage reported by the index since FactSet began tracking this metric in 2008."
Most of the beats are so far being driven by the big banks like JPMorgan (JPM) and Goldman Sachs (GS), which reported blowout numbers last week.
"Thus far, 59% of the earnings announced are Financials," Credit Suisse's Jonathan Golub wrote on Friday. "This group has surpassed expectations by 30% while the rest of the companies that have reported have delivered an aggregate beat of 15%."
Before earnings season kicked off with the big banks, some market watchers noticed that analysts were slow to make adjustments to earnings despite better-than-expected economic data.
"[E]arnings are still being revised up in the past four weeks and analysts are still increasing their target prices – an unchanged scene from 3 months ago," Jefferies' Sean Darby wrote in a report dated January 17. Though we'd note the banking sector was among a small handful of industries that did see upward revisions to earnings estimates.
And as we head into one of the busiest weeks of earnings season, analysts continue to believe the bar for companies is far too low.
"Our Global Equity strategists believe that consensus earnings expectations are too conservative for Q4 results," JPMorgan's John Normand said on Friday. And while investors' fears about the future tend to be biased toward downside risks, businesses are reminding us that they often surprise to the upside.
Better than feared
Analysts do expect, however, that Q4 earnings will reflect a year-over-year decline, led by sharp drops in the energy and industrials sectors. Seen this way, Q4 earnings might also be described as "better than feared" rather than "better than expected."
"If -4.7% is the actual decline for the quarter, it will mark the fifth-largest (year-over-year) decline in earnings reported by the index since Q3 2009," Butters said. "It will also mark the fourth straight quarter and the seventh time in the past eight quarters in which the index has reported a year-over-year decline in earnings."
It's also worth noting that the record for aggregate beats in one quarter is 23.1%, which happened for Q2 2020 results. A reminder that analysts continue to struggle to make forecasts accurately as the unprecedented nature of the COVID-19 pandemic means the past won't help outline the future.
But considering that stocks are trading at record highs with valuations far above their long-term averages, it seems that investors and traders are already pricing in these surprises and perhaps looking forward to a time where things are expected to be growing again.
"If you're long the S&P 500 today, you're essentially long meaningful upside earnings revisions," DataTrek Research's Nicholas Colas said on Thursday. "We're OK with that because we believe there is still real and unappreciated operating leverage available to corporate America as the domestic and global economy recovers."
This article originally appeared on Yahoo! Finance.