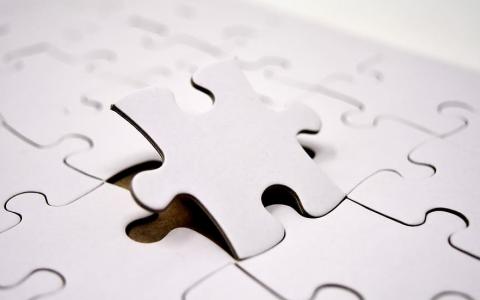 November 20, 2022
Dynasty Financial Partners has named Bob Shea to a new role as Chief Investment Strategist and has also taken a new ownership stake in FCF Advisors. FCF Advisors is a boutique Asset Management firm and Index provider based in NY, specializing in free cash flow focused research and investment strategies.
In this role, Mr. Shea will lead Dynasty's Investment Committee, provide top-down asset allocation insights and guidance and lead investment manager selection. In addition, he will construct and maintain Dynasty's Outsourced Chief Investment Officer (OCIO) portfolios, be responsible for asset manager relationships, and participate on the investment committees of the firm's clients. He will report to Ed Swenson, Chief Operating Officer of Dynasty.
Dynasty's Investment Platform reported $32.6 Billion in Assets Under Advisement (AUA) as of the end of Q2, 2022.
"Bob's analytical skills and deep experience in the investment arena make him a great fit for this new role," said Mr. Swenson. "We are thrilled to have Bob on the team and look forward to supporting him as he builds out the Investment Group's capabilities to catalyze growth in our advisory businesses."
Mr. Shea joins Dynasty from investment firm FCF Advisors where he was the CEO and CIO. He began his career at Goldman Sachs where he worked from 1991-2004 and where he served as Partner, Co-Head of Cash Equity Trading.
As part of the announcement Dynasty is also taking an ownership stake in FCF advisors. Said Ed Swenson, "We feel strongly that quality companies with strong free cash flow metrics will be important to investors in the coming years. As part of this thesis, we have taken an ownership stake in FCF to further deepen our investment research capabilities and resources in the OCIO space. We believe these additional resources will drive better outcomes for our Network Partner advisors and their clients."
Independent advisors can tap the Dynasty Investment Platform specifically for research, or to completely outsource all or part of their investment management funds through the firm's OCIO program. The group's analysts focus on a wide range of asset classes, including equities, fixed income/capital markets and alternative investments.
Mr. Shea joins Dynasty as the firm is preparing to host its annual Investors Forum for independent advisors in early December. The conference is one of the largest investment forums in the industry for RIAs. This year's conference will take place in Houston, TX from December 5th- 7th. Mr. Shea will be a featured speaker along with other executives from leading investment firms.
*as of period ending 6/30/22
About Dynasty Financial Partners
Dynasty Financial Partners is known for assisting advisors of integrity to better service their clients, run their businesses more profitably, grow faster, and enhance the enterprise value of their firms. Dynasty does this by providing wealth management and technology platforms for select independent financial advisory firms. Dynasty creates access to valuable resources and industry-leading capabilities through an open architecture platform, enabling advisors to address their clients' needs and to protect and grow their wealth. Dynasty http://dynasty.tamps.com/, by creating exclusive community events and experiences. Dynasty also offers access to flexible capital solutions to help advisors expand, scale, and grow their business. Dynasty's core principle is "objectivity without compromise," and the firm is committed to developing solutions that allow investment advisors to act as true fiduciaries to their clients. ​
For more information, please visit the Portable Profile.