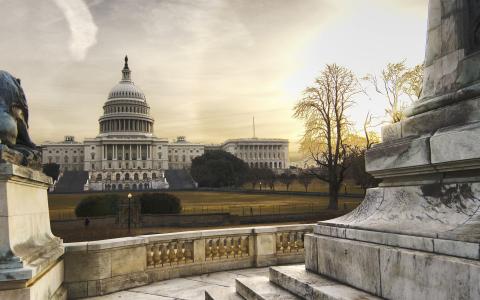 June 7, 2023
(Axios) - JPMorgan Chase CEO Jamie Dimon told a group of center-left House Democrats he believes the debt ceiling should be abolished, while praising the bill that was just signed, according to two sources familiar with his comments.
Why it matters: The debt ceiling has increasingly become a catalyst for brinksmanship in Washington.
Driving the news: Dimon sat down for a closed-door lunch on Wednesday with the New Democrat Coalition, a group of nearly 100 center-left House Democrats.
He advocated for a broad list of policy preferences, including:
Immigration reform as a solution for labor shortages, as well as boosting border security.
Support for community and regional banks.
Increasing the earned income tax credit and eliminating the carried interest loophole.
Education reform and workforce training, as well as eliminating degree requirements for certain jobs and removing the "convict" box from job applications.
Reducing regulations on small businesses.
The backdrop: Many of these positions are top priorities for the New Democrats, who have been working with the center-right Republican Governance Group on possible bipartisan collaboration.
Immigration reform and border security, in particular, are areas the New Democrats aim to find common ground.
What they're saying: Dimon told reporters ahead of the lunch he was there to talk about "whatever is on [members'] minds," adding, "They invited me to come talk to them, I'm thrilled to do it."
Rep. Derek Kilmer (D-Wash.), vice chair of the group, said in a CNBC interview on Wednesday: "Part of the conversation with Jamie Dimon … I think it is appropriate that we look at reforms to this conversation around the debt ceiling."
"What you see time after time after time is hostage-taking," Kilmer said, "With a scenario where you simply cannot shoot the hostage without having real impacts to the American economy."
Dimon brushed off rumors he's eyeing a presidential bid, referring to a spokesperson's statement that he has "no intention" of running."
But, he added, "I never say never to anything."
A JPMorgan spokesperson declined to comment.
By Andrew Solender
June 7, 2023