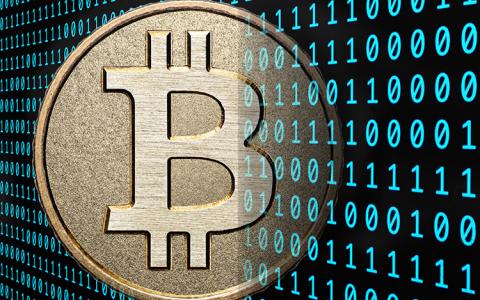 September 15, 2020
With the rise of the digital world, many estate planning clients have accumulated large collections of "digital assets" that are stored online. In its simplest form, a "digital asset" is a non-physical asset that exists online in electronic format. Most clients preserve digital assets either for their sentimental value or their financial value. Examples of digital assets which are preserved for their sentimental value include digital photos, music, movies, eBooks, information and documents stored on cloud accounts, subscriptions, smart-phone applications as well as data stored on these applications, and social media accounts. On the other hand, digital assets that are held for their financial value include cryptocurrencies, bank accounts or investment accounts, credit card rewards, income-generating websites or blogs, digital videos or written works that produce income, email accounts and digital copyrights or trademarks. Today, digital assets form a greater part of the estates of estate planning clients than in the past.
With the increase in ownership of digital assets, the threat of cybercrime is more pronounced. Cybercriminals hack into online user accounts to steal information that can be sold on the black market, and they also target online investment accounts that can produce substantial financial gain. For instance, recently in New York, a couple unintentionally wired a $1.9 million down payment for a business to cybercriminals who had hacked into the couple's email account, learned of the transaction, and created fake wire transfer instructions. A 2019 survey conducted by Morgan Stanley revealed that cybersecurity risk is one of the major concerns for high net worth individuals. High net worth individuals, in particular, therefore seek attorneys who can help manage and protect their digital assets and who can help navigate the legal framework that controls digital assets.
Although the legal treatment of digital assets varies from state to state, there are certain statutes that protect digital accounts from cybercrime. For example, the Computer Fraud and Abuse Act (CFAA) protects digital accounts by criminalizing the intentional access of a computer system without authorization. The Stored Communications Act (SCA) also prohibits the intentional access of an electronic communication without authorization. Violation of the CFAA and the SCA is punishable by imprisonment and a fine. In addition, about 45 states, including Pennsylvania, have adopted the Revised Uniform Fiduciary Access to Digital Assets Act (RUFADAA), which allows fiduciaries such as agents under powers of attorney, executors, guardians and trustees to access a client's digital assets upon the client's incapacity or death. In the absence of RUFADAA, it would have been more difficult for fiduciaries, particularly executors, who have a duty to protect a client's assets, to collect digital assets upon a client's death or incapacity. Digital assets that live "on the cloud" unclaimed and unmonitored by their owners often fall prey to cybercrime.
In addition to helping clients navigate the laws that govern digital assets, estate planning attorneys can assist their clients in taking proactive steps to protect their digital estate. First, estate planning attorneys should encourage their clients to create a memorandum that lists their digital assets and provides instruction on how each asset can be accessed. This memorandum may be stored in the client's safe deposit box or vault and should be regularly reviewed and updated. Clients may also store the log-in information for their online digital accounts on secure password storage websites. In addition, estate planning attorneys should work with their clients to detail in their estate planning documents how they would want their fiduciaries and heirs to access and manage their digital assets in case of their incapacity or death. For instance, a client may authorize the executor to hire the appropriate experts who can assist the executor to properly manage and distribute the digital assets in the client's estate.
In today's high-tech, digital world which is threatened by different forms of cybercrime, digital asset planning and protection is an important way for estate planning attorneys to provide additional value to their clients. Estate planning attorneys can draft estate planning documents that address the management, protection, and the secure distribution of digital assets. In addition to navigating a legal system that can be somewhat sophisticated, estate planning attorneys can help clients implement proactive measures to preserve their digital assets.
This article originally appeared on JD Supra.