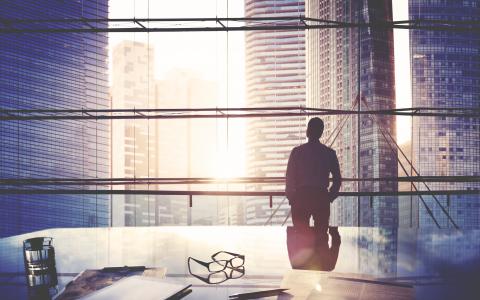 January 30, 2020
In December, Morgan Stanley announced that they would be cutting 1,500 jobs because of concerns about economic uncertainty around the world. UBS followed suit in January by announcing they would be laying off 500 employees of their own. Despite these layoffs, the mood around financial advisors and veterans of the field remains positive.
This is because, according to reports from Financial Advisor IQ, both wirehouses have been recruiting veteran Financial Advisors in the last six months. While places like Merrill Lynch focus their hiring practices on their training programs, Morgan Stanley has been busy aggressively pursuing financial advisors, even offering some upfront cash according to reports.
Even Merrill Lynch is getting in on the action. As stated before, the wealth management division of Bank of America gets the majority of its FA's form its training program, but according to recruiters they hired over 50 experienced advisors last year. 
Wells Fargo and Morgan Stanley, meanwhile, have gone as far as to hire entire teams of experienced advisors. The majority of these FAs have over a decade of experience, according to reports, and recruiters expect this trend to continue throughout 2020.
Morgan Stanley's job cuts will largely hit technology and operations people familiar with the matter told CNBC. Bloomberg reported that some of the cuts will also affect sales trading and research. That means that despite the layoffs, advisors jobs should mostly remain in tact. The bank employs more than 60,000 people. 
On the advisor side meanwhile, Morgan Stanley is busy trying to convert one million of the stock-plan investors it acquired from purchasing Solium Capital Inc.'s stock plan business into wealth management relationships.
Morgan Stanley's goal is to grab younger clients as well as tech startups to its stock-plan administration business. The firm hopes that this will drive its advisors to grab about $2 trillion in its customers' assets that are currently held outside of the firm.
The goal for Morgan Stanley is to become a one-stop shop for their clients' financial lives. It seems like a process that may be working as Morgan Stanley's wealth management business reported record net revenues for 2019.