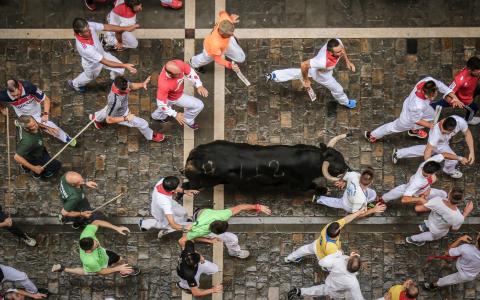 November 25, 2020
The long-term future of voluntary benefits is bright despite the short-term effects of coronavirus-related unemployment, according to a new report from Moody's Investors Service.
"Voluntary benefits are win-win products for both employers and employees, as well as for voluntary benefit providers," according to the report. "For employers, voluntary benefits are inexpensive supplements to traditional health care and other employee benefits whose selection can be expanded with limited incremental cost. They also are an important recruitment and retention tool, particularly in tight labor markets such as the United States, pre-pandemic, in 2019.
Related: COVID-19 has employees taking a closer look at voluntary benefits–especially Gen Z
"For employees, they are highly valued, customizable benefits that are typically less expensive and more readily available if purchased at the workplace than in the individual market. Finally, for insurers, voluntary benefits are products with little/less interest-rate risk and lower capital requirements than traditional life and annuity products. They can provide good revenue and earnings diversification from spread-based businesses in the current ultra-low interest rate environment."
The report identified four current trends
1. High voluntary benefit growth rates attract major players.
Voluntary benefit sales, at just under $9 billion in 2019, have expanded at a compound annual growth rate of 5% over the past 10 years as employer-paid benefits decline.
2. Economic fallout from the pandemic will drive near-term volatility.
Windfall dental, vision and short-term disability profits from stay-at-home decrees in the first half of 2020 were temporary, and third-quarter 2020 claims activity has picked up. High unemployment, particularly in hard-hit service sectors, likely will weigh on some sales and renewals.
3. Long-term growth prospects remain strong.
Voluntary benefits are attractive lower-cost benefit products for both employers and employees. They also are capital-light, interest-sensitive products with good sales and earnings for providers. Expect offerings to expand and employee demand to pick up post-pandemic.
4. Established voluntary benefits players have the home-court advantage.
Established providers with strong distribution networks, employee education programs and enrollment platforms will gain most from post-pandemic expansion. New entrants may make inroads, but this will be costly and take time.
What is driving this growth? Benefit costs account for more than 30% of total employee compensation and are on the rise, largely because of the impact of rising health-care costs for both employers and their employees. On the employer side, voluntary benefits growth has been driven primarily by companies' pullback on health-care, as well as by other paid-for or partly paid-for benefits.
Traditional insurance-related products dominate, with supplementary life insurance, disability income and dental accounting for more than 60% of total 2019 sales. However, over the last decade, nontraditional benefits such as pet insurance, elder care and student loan services programs have gained currency, particularly among younger workers.
"These favorable characteristics ensure future voluntary benefits growth, and product expansion will continue when the current set of coronavirus constraints subside — a credit positive for incremental sales and earnings for providers," the report concluded.
This article originally appeared on benefits pro.