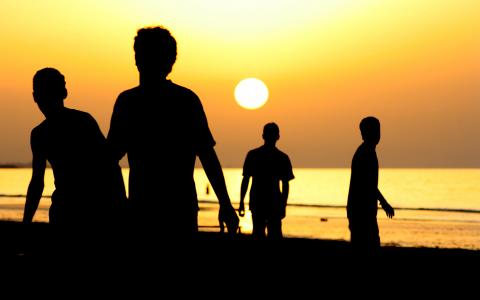 June 29, 2022
(401k Specialist) - Despite the recent fall of bitcoin and other cryptocurrencies, a new survey from Bitcoin IRA released today found nearly 80% of survey respondents are considering investing in cryptocurrency as part of their retirement portfolios.
The survey completed in May 2022 by a randomized group of over 500 respondents claims individuals expect continued growth and expansion of digital assets in the near- and long-term future. The survey asked respondents about their market sentiment, motivations, and investing choices for including cryptocurrency in their retirement portfolios.
About 40% of respondents said they are interested in investing in cryptocurrency in speculation that prices will go up.
Prices have of course been going down—dramatically of late—for the world's most valuable cryptocurrency. Bitcoin plunged to as low as $20,834 Monday, its lowest level since December 2020 and down about 70% from its all-time high in November 2021, when it traded around $69,000. It closed at $22,460.90 Monday.
The cryptocurrency market has been hammered in recent months as investors continue to bail out of risky assets such as crypto in anticipation of sharp rises in interest rates to tackle inflation.
Nevertheless, the new study from Los Angeles-based Bitcoin IRA, which bills itself as the world's first and most trusted digital asset IRA technology platform, says investors are interested in cryptocurrency as a way to diversify their portfolios, which was cited as a motivation by 25% of respondents.
"Bitcoin and crypto are quickly becoming a prerequisite to a modern portfolio. Americans see an opportunity to move beyond traditional ways of interacting and transacting, particularly when it comes to their retirement portfolios," said Chris Kline, COO and co-founder of Bitcoin IRA. "Investors are looking towards digital assets as a key tool in their retirement make up. Beyond stocks and bonds, investors are adding more to their investment mix like crypto, as major institutional players move into the sector."
The survey found 46% of respondents look forward to traditional financial institutions adopting digital assets in the future. It also found 55% of respondents were between the ages 41-65 when they bought their first cryptocurrency, a surprising revelation considering the industry's attraction to generally younger crowds.
There has been plenty of increased scrutiny recently about allowing cryptocurrency investment within retirement plans including 401ks—most notably Fidelity Investments launching Fidelity's workplace Digital Assets Account (DAA), the industry's first offering that will enable individuals to have a portion of their retirement savings allocated to bitcoin through the core 401k plan investment lineup.
That move has also drawn scrutiny from lawmakers and regulators, who argue that the volatility of the cryptocurrency market makes it unsuitable for retirement investors.
The cryptocurrency market is also fighting back against what it considers regulatory overreach when it comes to attempts to limit crypto in retirement plans. A recent lawsuit filed by ForUsAll challenges "DOL's arbitrary and capricious attempt to restrict the use of cryptocurrency in defined contribution retirement plans, in excess of its authority under the Employee Retirement Income Security Act ("ERISA"), and without following the notice and comment process required under the APA," according to the complaint.
By Brian Anderson
June 14, 2022