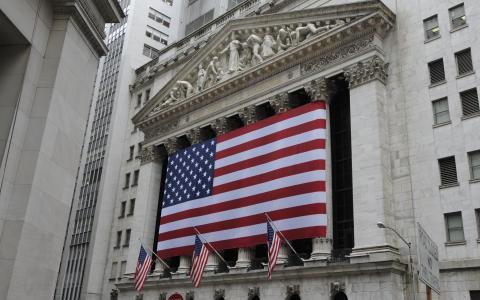 May 25, 2023
(Yahoo!Finance) - This is The Takeaway from today's Morning Brief, which you can receive in your inbox every Monday to Friday by 6:30 a.m. ET along with:
The chart of the day

What we're watching

What we're reading

Economic data releases and earnings
As we noted here last week, Wall Street has treated the latest version of Washington drama over raising the debt ceiling with a collective shrug.
It's Thursday, and we are officially one week from the "X-date" that Treasury Secretary Janet Yellen keeps warning about in official letterheads that give off vibes of increasingly sternly worded emails. (I'm expecting her next to simply read, "pls fix.")
By the way, the Treasury Department began using so-called extraordinary measures on January 19 to stave off default. So even though this is just becoming a full-fledged crisis now, it has been brewing basically the entire year.
But much in the same way Wall Street has powered through talk about a potential recession and the Federal Reserve's rate-hiking campaign, the debt ceiling hasn't yet made a noticeable dent in the market's rise so far.
Even with a bit of a shock to the systems over the past couple days, the S&P 500 is up over 7.5% this year and down a meager 0.6% over the past month. A far cry from the index tanking itself almost 20% during the famed 2011 debt-limit crisis.
Why are investors nonplussed? The simplest explanation is that we've been here before — literally dozens of times — and things always have a tendency to work out. NPR correspondent David Gura said Wednesday on Yahoo Finance Live that he's surprised there hasn't been "more of a market reaction," but noted that "we've been here more than 70 times."
But this may actually be the time the boy has a point about the wolf. The dynamics of this fight are much different than prior battles that went down to the wire.
In 2011, for instance, both President Barack Obama and then-House Speaker John Boehner had an incentive to come to the table — Boehner building on a momentous midterm victory on the back of the "Tea Party" movement and Obama because of those dynamics (and what was, at the time, genuine interest in a legacy-defining deficit-reduction deal).
Now, however, President Joe Biden (correctly) sees little incentive to negotiate and continue the precedent of hostage taking over spending that Congress has already authorized. Speaker Kevin McCarthy appears most worried about satiating the desires of his most rightward flank.
The other possibility is that everyone is concerned under the surface but trying not to admit it above water. Republican Rep. Patrick McHenry, a negotiator on McCarthy's team, said this week that his text messages from people on Wall Street are a "dumpster fire."
In any case, Wall Street's apparent lack of caring is a big problem for the negotiations. Washington might need a kick in the pants to get the sides closer — or to get one side to finally budge. A dramatic hit to people's 401(k) plans might get the public to get more vocal about it, as well.
The last couple of days have shown what may be the beginning of that kick. The S&P 500 is down over 1% over the past five days. Nick Colas, cofounder of DataTrek Research, also called attention to recent moves in Treasury bills — and how 1-month to 6-month bills are all yielding more than the federal funds rate.
Some market observers have the end of this week circled on their calendars — if we're still stuck in neutral by the weekend, Tuesday's return could bring some of the ugly consequences that have been warned about for a long time.
In the end, though, markets have remained calm largely because it's somewhat unfathomable to think about the alternative.
As Colas told Yahoo Finance: "DC likes to color in between the lines rather than create a new picture with uncertain consequences."
The next few days will be critical to that picture.
By Brett LoGiurato· Front Page Editor