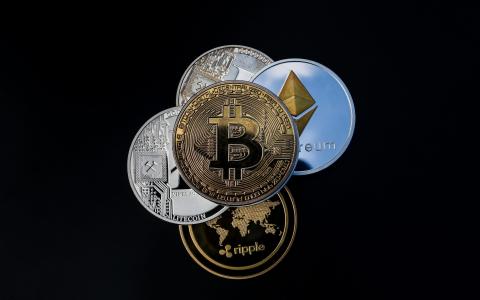 June 17, 2022
(Bloomberg) - In a sign of deepening turmoil in the crypto community, Babel Finance became the second major digital-asset lender this week to freeze withdrawals, telling clients it is facing "unusual liquidity pressures" as it contends with recent market declines.
"The crypto market has seen major fluctuations, and some institutions in the industry have experienced conductive risk events," the Asia-based lender and asset manager said in a notice on its website to explain the temporary measure. A spokesperson at Babel told Bloomberg that the team has faced "some pressure" and "are working on it."
The news came just a few days after Celsius Network, another crypto lending platform, paused withdrawals, swaps and transfers in an attempt to stop the digital-asset equivalent of a bank run. Meanwhile, a tweet this week by Three Arrows Capital, a major crypto hedge fund, raised concerns about financial troubles at the firm, adding to the sense of broadening distress. A recent market downdraft has sent the value of all crypto below $1 trillion, a precipitous drop from its highs of $3 trillion late last year.
Hong Kong-based Babel is considered one of the bigger lenders in crypto and often serves as a bridge between Asia and the West, with about 500 clients and a business focused on Bitcoin, Ether and stablecoins. In May, Babel reached a $2 billion valuation in a funding round with investors including Jeneration Capital and 10T holdings. Babel's website shows that Sequoia Capital and Tiger Global are listed as its current investors. At the end of 2021, the firm had an outstanding loan balance of more than $3 billion.
While Babel's main clients have included many Bitcoin and Ethereum miners, its focus has shifted to include more institutions since China's industry ban. Celsius, by contrast, has more retail investors among its customers, with more than a million people entrusting their savings to the firm, by Celsius's count.
Both firms have come under pressure as market declines reverberate across an industry still reeling from the implosion last month of the TerraUSD stablecoin and its sister Luna, an experiment in the loosely regulated world of decentralized finance that went spectacularly wrong. Three Arrows, an influential hedge fund with a diverse range of different cryptoassets, participated in a sale of Luna tokens earlier this year and is also among firms in DeFi whose use of leverage is now causing a severe pinch as market declines threaten forced liquidations.
Three Arrows raised alarms earlier this week that it was under duress when co-founder Zhu Su tweeted that the firm was "in the process of communicating with relevant parties and fully committed to working this out." On Friday, the Wall Street Journal reported that Three Arrows is exploring options including asset sales and a rescue by another firm, according to co-founder Kyle Davies.
(Adds more on Babel, market disruptions.)
By Muyao Shen