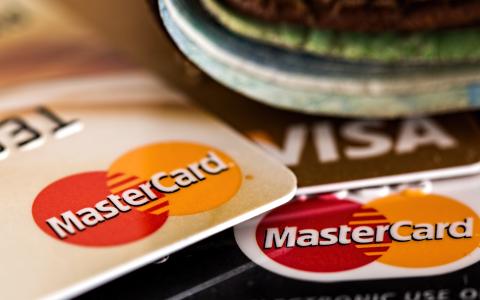 May 26, 2023
(Franklin Favorite) - According to the Bureau of Labor Statistics, April's inflation report showed a decrease for the 10th consecutive month.
So why am I not celebrating yet? Because gas is still over $3 per gallon where I live in North Carolina (and it tops $4 on the West Coast), and virtually everything I buy at the grocery store is more expensive than it was before.
NerdWallet's 2022 American Household Credit Card Debt Study found that 4 out of 5 Americans have done something to combat inflation, like driving less or switching to store-brands.
I've trimmed expenses where I can, but I have another tool in my arsenal: credit cards. And not in the way you might think — I'm not using them to rack up debt. Rather, strategic spending on my cards has earned me hundreds of dollars in rewards in 2023 alone, providing a budgetary buffer against inflation.

 
But first, a few caveats. If you're deep in credit card debt and struggling to pay your monthly balances, you'll be better served by focusing on getting rid of that debt. Credit cards can only work for you if you pay your bills on time and in full to avoid the double-digit interest rates that credit cards usually charge. Also, take care not to overspend in the pursuit of racking up credit card rewards.
Here's how to leverage credit cards to fight inflation.
Earn money while you spend money
Using a cash-back credit card for everyday purchases is an easy way to pad your budget with some extra money. Simply use a rewards credit card to pay for essential purchases you're already making, like food and gas.
With the right combination of cards, you can supercharge the rewards you earn. Pay for dining out with a card that earns 4% cash back, use the card that earns 6% back on grocery store purchases at checkout and pull out the card that earns 5% at the pump. It's more to juggle, but using the "right" card for each purchase can add up to a lot of cash back. You'll need a minimum FICO score of 690 to qualify for the most rewarding cards.
You could earn even more cash back if you hold some cards with annual fees. That's because paying a fee usually boosts the rewards you'll earn so that the fee pays for itself and then some. For example, I've already earned $154.42 in cash back this year on a $95-annual-fee card, plus the $250 bonus I earned when I was approved for the card and met the spending requirements.
What to do with the cash back earned on your credit cards? You can request a direct deposit to a checking or savings account, apply it as a statement credit that will reduce your credit card balance, or invest the money and grow it even more. Some credit cards deposit the money for you automatically in an investment or college savings account.
Stack credit card offers for big savings
You have may overlooked or ignored these digital offers before, but these aren't the coupons of the past. With just a few clicks, you can easily boost savings by using your credit card's card-linked offers and shopping portals.
Just log into your credit card account and click to add as many offers as you want to your card — there's no penalty if you don't use them and they'll automatically activate when you make an eligible purchase. You can often find card-linked offers for useful, everyday categories such as restaurants, streaming services and apparel. If you're using a rewards credit card to pay, you'll earn rewards on the purchase in addition to getting a discount from the card-linked offer. Plus, if you start by clicking through a cash-back site or app, you'll earn even more.
Here's what I mean: I recently noticed I had a card-linked offer $10 back from a $50 purchase at Under Armour, so I added it to my card for the new workout clothes I needed. I stacked that coupon with an 8% cash-back offer from shopping portal Rakuten, and here's what my $62.87 order netted me:
$5.02 in cash back from the shopping portal.
$10 cash back from the card-linked offer.
$1.25 cash back from my 2% cash-back credit card.
To take advantage of any offers in a bonus mall, remember to make a purchase within the issuer's shopping portal rather than navigating to the merchant's website.
Inflation-era travel on a budget
Travel may be one of the first things that gets cut from the budget when inflation is high. But it isn't always a luxury: You may need to book a last-minute flight for a funeral or a hotel room for a college tour in peak season. Rewards earned from some cards can make today's sky-high travel prices easier to swallow.
Many travel credit cards don't lock you into being loyal to one hotel chain or airline. Instead, they offer flexible rewards that can be used toward a myriad of travel options. In many cases, transferring those rewards to travel partners can yield huge value, even for last-minute plans.
Some credit cards offer 5% cash back on travel as long as you book through the issuer's travel portal. Travel costs can add up quickly, so 5% isn't nothing. At that rate, a $1,500 round-trip flight would earn $75 back.
Travel cards often also offer perks like rental car insurance and travel insurance that can save you real money (and peace of mind) in the event of hiccups during a trip.
By Jae Bratton
May 23, 2023