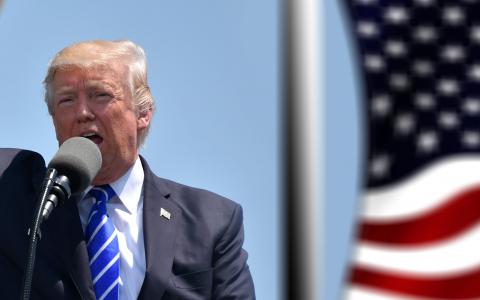 January 20, 2023
(Intelligencer) - Would you put your ex in your will? How about if they were far wealthier than you are? And also the former president of the United States?
Most of us would answer "no" to all of these questions. Yet when Forbes revealed the contents of Ivana Trump's will on Monday, many treated the omission of Donald Trump as some kind of snub. Multiple headlines highlighted the fact that Trump's first wife, who died in July at the age of 73, left him "nothing."
Despite reports that Ivana left Trump's inauguration early because she had a bad seat, and a minor kerfuffle over Ivana suggesting in 2017 that she was the real "First Lady," by all accounts the pair were closer than most divorced couples. But it had been decades since their split. The divorce was finalized in 1990, and they both went on to marry two more times (Ivana to Riccardo Mazzucchelli and Rossano Rubicondi; and Donald to Marla Maples and Melania Knauss.) Plus, Ivana left behind $34 million in assets, according to probate documents. Donald's net worth has always been a fraught question, but in September 2022, Forbes counted $3.2 billion. While the former president often behaves like a guy who's desperate for cash, Ivana probably didn't see it that way.
So, who did Ivana include in her will? Unsurprisingly, most of her wealth will be split between her three children, Don Jr., Ivanka, and Eric Trump. Her biggest asset was her New York City townhouse, which her children are currently trying to sell for the asking price of $26.5 million (one prominent Upper East Side broker told Curbed that's way too much). Whatever the Trump kids get will be split three ways.
The second-biggest beneficiary will likely be Dorothy Curry, the Trump children's former nanny. Forbes reports:
Curry, whose address is listed on the probate documents as a middle-class apartment building in Queens, received a Florida condo that online real estate services estimate is worth more than $1 million. The will also specifies that Curry should receive Ivana's Yorkshire terrier, named Tiger Trump.
Eric has described Curry as his "second mother," and she remained close to the family for decades after the children were grown, later serving as Ivana's assistant. Curry was one of the last people to see Ivana alive, and she spoke at her funeral. According to the New York Times, she described how her former employer's "field of dreams became a 'sinking swamp' of 'parasites' who had kept her 'afloat' with 'illicit dreams and schemes.'"
Many assumed this was a reference to Rossano Rubicondi, as Nina Burleigh reported for New York. But while friends held Ivana's last ex-husband in low esteem, she still included him in the will. She wanted to leave him her property in St. Tropez, France, but he died in 2021. (It's unclear who will get the place now.) Ivana left another St. Tropez property to her friend Evelyne Galet, and her clothes to the American Red Cross and the Salvation Army — except for the furs, which are to be sold, with the proceeds going to her children.

If Donald Trump was upset by his exclusion from Ivana's will, he hasn't shown it. Days before attending his ex-wife's funeral, he paid tribute to her in an interview with their friend Cindy Adams in the New York Post, saying, "She was outstanding. Beautiful inside and out." And for mysterious reasons, Ivana was buried at Bedminster, Trump's golf club in New Jersey.
By Margaret Hartmann
January 17, 2023