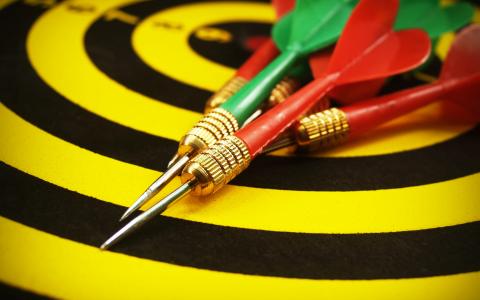 November 18, 2022
(SmartAsset) - For years, target-date funds have been one of the go-to options for retirement investors. The appeal is clear; when you invest in a target date fund, you put your money in the hands of a manager who will adjust your asset allocation as you near retirement so that you don't have to.
They are sold as "set-it-and-forget-it" options, making them essentially the slowcooker of retirement savings strategies — you put in your ingredients (money) and when you're ready you come back to a delicious meal (a fully-funded retirement account). Now, though, a survey from retirement plan provider TIAA shows that employers are less sure than ever that target-date funds are actually serving the needs of their employees.
Want help managing your retirement savings? Consider working with a financial advisor.
Target-Date Funds Basics
First, a short refresher on how exactly target-date funds work. TDFs are special funds generally only available to investors using a retirement plan such as a 401(k) — regular retail investors don't have access to them. You pick a TDF base on when you expect to retire — generally TDFs will be dated in five-year increments, so you might choose a 2050 TDF if that's the year you expect to call it quits, or 2055 if you're a bit older or plan on working a bit longer.
A TDF will invest in a diversified portfolio for you with the goal of building wealth for when you retire. Most importantly, a TDF will use a glidepath to change the asset allocation of the fund as the target retirement date gets closer. Early in your working life, the fund will be focused mostly on building wealth through investments in stocks. As you get older, though, the focus moves to protecting the wealth and instead will invest in bonds and other fixed-income type securities. Without a TDF, a retirement investor would have to do this for himself; investing in a TDF is essentially a convenience, taking one step out of the work of retirement saving.
TIAA Findings on Target-Date Funds
While target-date funds have become one of the industry standards for retirement savers, a recent study from provider TIAA casts some doubt on the amount of confidence plan sponsors have in them.
Only 66% of plan sponsors believe that TDFs will help their employees prepare for retirement — down from 78% in a previous survey conducted in 2020.
"Employers are beginning to recognize several critical shortcomings of traditional target-date funds and now seek retirement offerings that safeguard their employees' savings and provide options for guaranteed monthly income for life," said Colbert Narcisse, chief product and business development officer at TIAA, in a statement. "Plan sponsors can better help participants by providing new customized target-date solutions that offer greater personalization and include access to guaranteed income in retirement that cannot be outlived. These solutions can also help dampen portfolio volatility in a rising interest rate environment."
Other findings from the study include:
66% of employers are worried that their employees aren't saving enough (up from 57% in 2020)

77% of employees say that saving for retirement is their top priority

51% of employees say that the pandemic has increased their anxiety about being able to retire when they want
The survey polled more than 1,500 employers and employees.
The Bottom Line
Target-date funds have become popular in recent years as an option for retirement savers, but an increasing number of plan sponsors don't think they're the best option for employees saving for retirement. Furthermore, an increasing number of 401(k) plan participants say the pandemic has increased their anxiety about being able to save enough to retire when they want.
Retirement Planning Tips
A financial advisor can help you plan for retirement and be able to retire on time. Finding a qualified financial advisor doesn't have to be hard. SmartAsset's free tool matches you with up to three financial advisors who serve your area, and you can interview your advisor matches at no cost to decide which one is right for you. If you're ready to find an advisor who can help you achieve your financial goals, get started now.

If you have access to a 401(k) make sure you take advantage of any employer match that is available; that's free money, don't leave it on the table!
By Ben Geier, CEPF®