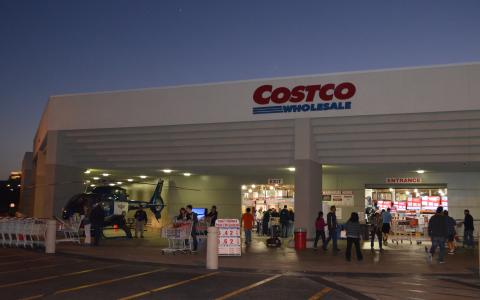 May 29, 2020
During the review of the third quarter, Richard Galanti EVP and CFO of Costco spoke of the new normal that he anticipates in the future. As a matter of fact, he spoke of several new normal as he looked ahead and the uncertainty of how the coronavirus pandemic will end.
He sees more use of e-commerce, which increased 64.5% in the quarter and now accounts for about 10% of total sales. He also emphasized the sale of big-ticket items during the third quarter, indicating a shift in purchases by members. That should be a longer-term trend, supported by Innovel delivery. Innovel was purchased March 17,2020. It is a logistic firm for major appliances, furniture, mattresses and TV's. It had formerly been servicing Sears.
Customers are happy with l-day delivery of fresh groceries and two-day dry groceries delivery which has strengthened the sector during the recent quarter. They also like pharmacy home deliveries.
In the 3rd quarter the company reported 4.8% increase of comparable store sales. In fiscal 2019, the company reported 5.5% comparable stores sales. The drop was partially because of reduced store hours, closing of optical and hearing aid services as well as the curtailment of the food court. Earnings in the quarter were fully diluted $1.89 per share compared to $2.05 per share. However, the quarter was negatively impacted by $283 Million pretax or $0.47 per share from increased wage and sanitation costs related to COVID-19. Last year's reported 3rd quarter net income was $906 million or $2.05 per fully diluted share, which included the benefit of a non-recurring tax item of $73 million or $16 cents per share.
The company had some items, like paper goods that were in short supply. It is looking to resume mailing their monthly specials around the middle of June. On May 25th regular store hours were resumed in most locations and special hours for seniors and front-line workers were added.
I sensed an optimism, with a feeling that more regular shopping was developing, with the momentum of sales increasing. The company opened two stores in the current quarter and anticipates opening 10 t0 12 stores in the final quarter. The fourth quarter should again tend to reflect a more normal trend.
This article originally appeared on Forbes.