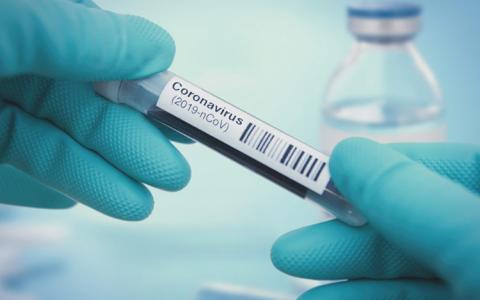 March 17, 2020
The global COVID-19 outbreak has everyone thinking about what could happen if the disease spreads more fully across the general population. Despite best efforts to contain the outbreak, people in dozens of countries around the world have contracted the virus. That points to the need for people to plan for whatever could possibly happen.
Nobody likes to think about their own mortality, and that's why so many people go without basic estate planning documents. Often, an event like the coronavirus can be the kick in the pants you need to get your affairs in order. To protect yourself and your loved ones, now's a good time to make sure that you have the following four documents prepared and updated.
Peak Trust just presented a webinar March 19th hosted by Jonathan Blattmachr, Martin Shenkman and Barron Henly. The program explores steps to consider. Health issues are no doubt of paramount importance for a practice. This includes: What steps are some firms taking to protect staff and clients? How and what might you communicate to clients? How can technology help you continue to practice in the current environment?
The webinar replay is now available by, clicking here.
Some basic steps an advisor can take to put in place a quick estate plan are:
1. A will or revocable trust
Making sure that your assets will pass to the loved ones you want to receive them after your death is critical during crisis times. You don't want to make things any more difficult than they need to be, and avoiding costly and time-consuming processes like probate takes on heightened importance when your family might end up confined to their homes in a quarantine situation.
Many people have wills to cover what happens to their assets at death, and that typically works well, especially for modest estates. State laws differ with regard to how complicated it is to go through a probate administration process with a basic will, though, so some people prefer to use a revocable trust that doesn't require probate. Whichever vehicle you choose, make sure that its provisions are up to date and reflect your current preferences and family situation.
2. Beneficiary designations on financial accounts
What many people don't realize is that their will or revocable trust might not cover all of their assets. In particular, if you have an IRA, 401(k) account, or life insurance policy, the person you name as beneficiary of that account is who will receive the proceeds -- even if it's completely different from what your will or trust specifies. Moreover, many people fail to name any beneficiary for these accounts, creating additional complications in the event of their death.
Your financial provider will have the forms necessary to name a beneficiary for your accounts. Make sure to review those designation forms regularly, especially if a change in family situation makes updating them worthwhile. That way, you won't face a situation in which someone you no longer want to receive your money ends up with it.
3. Healthcare durable power of attorney
Much more pressing during an outbreak is ensuring that you'll be able to get the healthcare you need if you're stricken with an illness. A durable power of attorney for healthcare will give the person you choose the ability to make whatever medical decisions you specify on your behalf.
If you're already receiving care, then check with your healthcare provider to see what they prefer to see in a healthcare power of attorney to ensure a smooth transition if you're no longer able to make your own healthcare decisions. Otherwise, an attorney can help you draft documents that will match up with your particular wishes.
4. Financial durable power of attorney
You can also name a person to help you take care of your finances if something leaves you incapacitated or otherwise unable to handle your financial affairs. A durable power of attorney for financial matters is a separate document from the healthcare power of attorney, but it similarly allows you to delegate responsibility and authority to make financial transactions to the person you choose.
You can tailor your financial power of attorney as narrowly or broadly as you want, ranging from just being able to pay bills on your behalf to making major changes to your investment strategy. The position requires great trust, but having someone who can step in on your behalf can be invaluable in times of volatile markets.
Be ready for anything
Doing estate planning is never fun, but the coronavirus outbreak has many people thinking about what they need to do. By making estate planning part of your broader retirement planning, you'll be able to ensure that your loved ones will have what they need even if something happens to you.