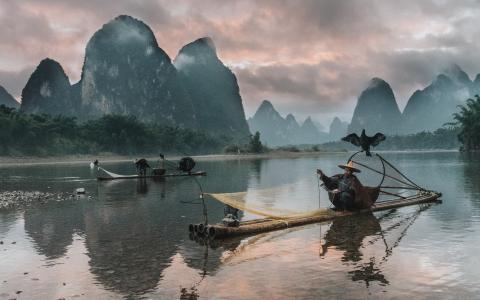 February 10, 2020
Coronavirus has now reached 26 countries. There have been over 40,000 confirmed cases of the disease and 910 deaths as of February 10, 2020. The quick spread of the disease and the rising numbers are forcing travel companies, from airlines to hotels to cruise lines, to reevaluate and adjust their services as government officials attempt to contain the virus.
Millions of travelers worldwide have had to adjust their plans due to the outbreak. China's tourism is already reeling due to the past year of protests in Hong Kong and the on-going trade war. To make matters worse, the virus has struck during one of China's biggest travel seasons, the Lunar New Year.
The Chinese government has shut down major tourist sites, which has made many leisure travelers decide not to visit China. While most cancelations are just for the coming months, many travelers who have plans for later in the year are starting to reconsider.
The World Health Organization has declared the coronavirus a global emergency, which should only help to stoke the fears of already concerned travelers. Furthermore, airlines, cruise companies, and tour providers have been forced to cancel services throughout China.
Travel advisors and agents have been forced to be on the offensive since the outbreak began. It has become necessary for advisors to proactively guide their clients who have upcoming plans to visit the region. And while many people have purchased travel insurance in case of such issues, it's important to know that fear of illness will not be covered by travel insurance companies.
The short-term economic impact of coronavirus is already being felt by smaller companies who depend on annual travel during the Lunar New Year, but the damage is only looking to grow from there and it could post a long-term impact on the Far East tourism industry.
Airlines such as British Airways, Qantas and United Airlines have suspended around 25,000 flights collectively. Elsewhere, cruises have been canceled and hotel groups with properties in China, Hong Kona, Macau, and Taiwan are having to waive cancellation fees.
This could cause airlines, hotels, and cruises to begin looking at alternative locations outside of the Far East, a prospect that would be extremely damaging to the region. Macau casinos generate over five times as much revenus as those in Las Vegas, but they have been closed for 15 days at this point and there could be a major blow to the local economy.
While a financial impact has certainly already been felt, it is dwarfed by the possibility that could come if consumers lose confidence in the region. And those concerns might already be coming true, as United Airlines has already noted a substantial decline in demand for tickets to China.
China is the fifth-largest inbound market in the world, according to Airport Technology. The country welcomed 62.2 million tourists last year, and a reduction in western tourism would likely see that figure drop significantly. 
It's not just China that would be impacted by a loss in faith from the Western market. In Thailand, for example, travel and tourism contribute to over 20 percent of the nation's GDP.
Furthermore, China is currently the world's largest country for outbound tourists with 159 million tourists heading abroad last year. It is also the second-highest spending group, with an expenditure of $275 billion, meaning that any stops on leaving the country could have a major impact on the tourism industry the world over.