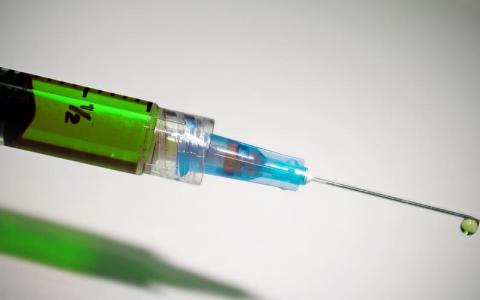 March 22, 2021
The damage has been done. A majority of people in Europe's biggest countries now consider AstraZeneca's COVID vaccine unsafe, putting additional supply pressure on rival shot makers to deliver the doses.
While the science has discounted the link between potentially fatal blood clots and about 1 in 500,000 AstraZeneca shots, few now want to take the chance.
Not all shots were created equal. American Century Funds knows how important it is that you and your clients know which vaccines are safe and which ones work against emerging COVID mutations. 
They're hosting a free webinar for the entire financial community on Wednesday. You can sign up HERE. 
Noted molecular biologist Alejandro Sanchez Alvarado (chief scientific officer at the Stowers Institute) will talk about developments in the vaccine space and variant forms of the disease. The timing couldn't be better.
Moderna and Pfizer Still The Gold Standard
A recent poll determined that 55% of Germans consider AstraZeneca's vaccine unsafe after the blood clot news halted inoculations there, along with 61% of the French and a majority of Italians and Spanish. 
Countries like South Africa have also dumped their AstraZeneca stockpiles elsewhere rather than use them to immunize their own population.
But people who want immunity need to get another company's shot or go without. That's a challenge forcing U.S. citizens to do intricate logistical calculations before the favored vaccine runs out.
Johnson & Johnson is apparently facing a three-week delay on delivering 20 million doses of its one-shot vaccine. It's convenient, especially for medical tourists looking to travel to the shot and then minimize quarantine time before returning home.
Pfizer and Moderna are still considered the safest and most effective vaccines, but they require two injections with a pause in the middle. Wait times for the second shot can get fierce.
While AstraZeneca is now approved for emergency use in the U.S., it's unlikely that local governments will use it as a mass supplement for existing programs. While it's still seen as better than nothing, many would rather wait.
After all, 1 dose in 500,000 associated with potentially fatal blood clots is a statistically trivial risk, but multiply it across hundreds of millions of people and the cure for COVID is going to put hundreds of lives at risk.
We still don't know a lot about which strains of the mutating virus each vaccine will prevent. For maximum effect, it's not hard to imagine a future where vulnerable people need multiple injections.
That's not a pleasant scenario when we all want the disease completely eradicated as fast as possible. But it might be a reality that becomes more likely as whole countries pause their vaccination programs to source another shot elsewhere.
There's already strain in the system. I've heard that in states like New York, pre-retirees with health conditions are still waiting for their dose while college students get priority in line.
Florida, on the other hand, has no problems. Again, it makes a compelling argument for vaccine tourism if your clients want to make an informed decision on where to get the right shot.
Sign up HERE to get all the details straight from a top scientist.