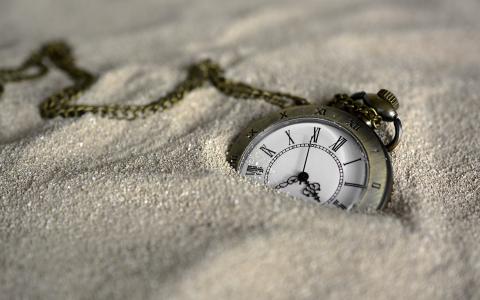 December 3, 2021
(Globest) - Investment volumes are surging at the end of the year. Renewed confidence and a swift recovery following the pandemic are helping to fuel activity, but there is another reason that investors are motivated to sell: capital gains taxes. Concerns that the tax law could change—and specifically that capital gains taxes will increase—is pushing investors to sell properties before the clock strikes 2022.
"A lot of sellers aren't sure what tax law is going to look like in 2022 because they keep moving the goal post," Michael Fay, principal and managing director in Avison Young's Miami office and chairman of U.S. capital markets, tells GlobeSt.com. "Sellers have said that they want to lock in a sale at 2021 as opposed to 2022, because there we are hearing that anything following 2022 could fall into a new category."
When the Biden Administration took office, investors were initially concerned about changes to the 1031 exchange law; however, those concerns have proven to be unfounded. "We have more clarity on the 1031 component, so there is less of an issue or risk with that—but there is a question about what is going to happen with capital gains in general," says Fay. "If you aren't going to do a 1031 exchange, or you want to do something different, what is the tax ramification?"
From the buyer perspective, low interest rates are encouraging transaction activity. Interest rates are at historic lows, and Fay doesn't expect that to change any time soon. In fact, he believes that we are headed for an extended period of low interest rates with credit cycles, akin to Japan. However, the post-pandemic bump in inflation is a pressure on interest rates. "I believe that prices are going to come down from where they are, but they will be above pre-pandemic prices," he says. "The question is how much inflation we are going to have and how long it will continue."
Industrial and multifamily have dominated the end of the year deal flow, but there is demand in all segments of the market. "When you think about the amount of capital that is out in the market today from both private client and larger institutional equity, there is a lot of money looking for opportunities—and it is looking across several asset classes now," says Fay.
For more opportunistic buyers, Fay is seeing strong demand for retail, which he says is coming back in 2022, and hotel assets.
By Kelsi Maree Borland
December 01, 2021
Kelsi Maree Borland is a freelance journalist and magazine writer based in Los Angeles, California. For more than 5 years, she has extensively reported on the commercial real estate industry, covering major deals across all commercial asset classes, investment strategy and capital markets trends, market commentary, economic trends and new technologies disrupting and revolutionizing the industry. Her work appears daily on GlobeSt.com and regularly in Real Estate Forum Magazine. As a magazine writer, she covers lifestyle and travel trends. Her work has appeared in Angeleno, Los Angeles Magazine, Travel and Leisure and more.