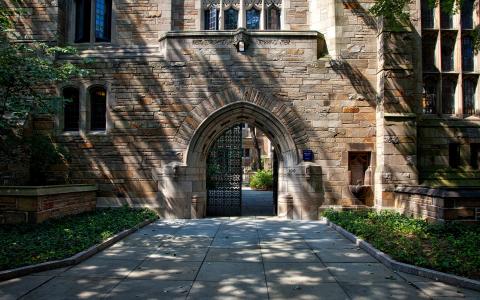 August 10, 2023
(Bloomberg) - US college endowments are rebounding from their worst returns since the Great Recession, but increased costs to pay for buildings, salaries and financial aid are cutting into those gains.
 
Endowments earned a median 8.7% before fees in the 12 months through June, according to data published Thursday by Wilshire Trust Universe Comparison Service, which doesn't name individual schools. Last year, they posted a 10.2% loss, the biggest decline since 2009.
Colleges needed an annual gain of 8.2% last year to keep pace with inflation and spending, said the National Association of College and University Business Officers. That figure is up from 7% in 2019.
Colleges are back to normal operations after the pandemic. But endowments strive to earn more to combat inflation because expenses like food service and construction are rising while enrollment — a large source of revenue — is falling.
"Colleges are trying to make their revenue go farther because of the inflationary pressure," said Liz Clark, vice president for policy and research at the business officers group.
Schools earn revenue from endowments, tuition and donations. Moody's Investors Services lowered the outlook for US higher education in December to negative from stable. The ratings company said last month that elevated inflation will strain US university budgets at least through fiscal 2024, with higher costs of labor, food, utilities and construction pushing senior management to "make difficult decisions on institutional priorities and resources."
"Endowments can adjust their spending if they need to hold back a little bit," said Mike Rush, a senior vice president with Wilshire. "It puts them at an advantage over pension plans."
While consumer prices rose 3% in the 12 months ended in June from a year earlier, an inflation rate for colleges called the Higher Education Price Index is estimated at 4.5% for the period. The rate, down from 5.2% last year, is based on a basket of goods and services purchased by colleges including utilities and supplies but excluding research. It is collected by Commonfund Institute, an arm of asset manager Commonfund.
College endowments can be volatile on an annual basis. Endowments had an increase of 27% two years ago, the largest since Ronald Reagan was president. Over the past 10 years, endowments have returned a median of 6.1% annually.
Endowments this year also lagged the performance of domestic stocks. Larger funds typically invest more in alternative assets such as private equity and hedge funds, while smaller funds look more to US equities. The S&P 500 gained 18.3% in the 12 months through June.
The data released Thursday doesn't include results for individual colleges, which typically begin to release their returns starting in September.
(Recasts story throughout)
By Janet Lorin