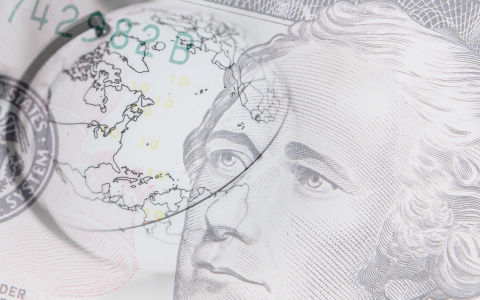 March 16, 2023
(Techno Trenz) - An ECONOMIST known only as "Dr. Doom" has expressed concern that the spectacular failure of a US bank could set off a devastating economic downturn around the world.
Financial expert Nouriel Roubini, who accurately predicted the 2008 crisis, is concerned that the failure of Silicon Valley Bank will lead to a "worse" economic collapse than in 2008.
He predicted widespread devastation across the Atlantic as a result of the second largest bank failure in US history.
European bank stocks fell 5.65 percent on Monday, the biggest drop in more than a year as a result of his worries.
The SVB fallout was not kind to UK bank stocks, which took a hit as nearly £400 billion was wiped out of global financial markets in a dramatic sell-off.
Roubini has warned that the collapse of the United States' banking system is brewing the ideal conditions for a credit crunch, at a time when economies around the world are precariously close to insolvency.
In an interview with Project Syndicate, Roubini said that the country's financial crisis is "leading to larger losses in financial markets — thus undermining the wider economy."
According to the economist, who served in the Clinton administration on the White House Council of Economic Advisers, "the risk of a systemic meltdown" is very real.
Dr. Doom predicts that the global economy will collapse under the weight of the catastrophic combination of problems currently weighing down the United States.
The problem, he said, is not just subprime mortgages but a "subprime" financial system.
With the worst housing recession in US history getting worse by the day, millions of Americans will lose their homes and home values will fall by over 20%.
In addition, commercial property values are starting to fall in line with those of single-family homes.
What business owner would want to locate in one of the many abandoned towns dotting the American West?
According to Roubini, the collapse of consumer credit has already caused millions of people to stop paying on their overdue credit card and loan balances.
As the possibility of the banking collapse spreading worldwide is evaluated, nations around the world are becoming more cautious with their currency.
A typical US recession, according to Dr. Doom, causes a 28% drop in the S&P 500 index as companies see their revenues and profits plummet.
Stock market crashes have a twofold impact: first, they reduce household wealth and spending, and second, they cause massive losses to investors who borrowed to invest in stock, leading to margin calls and asset fire sales.
Thus, many leveraged investors in equity and credit markets may be forced to sell illiquid assets in illiquid markets, triggering a chain reaction that drives asset prices even lower than their fundamental values.
The recession and financial turmoil that will follow will be made worse by the losses.
When you add up all the money that has been lost in the financial markets, it comes to a mind-boggling $1 trillion.
ECONOMIC DOOM
Reduced access to credit will make it harder for individuals and businesses to meet their borrowing, spending, and investment needs, making it harder to keep economic growth on track.
The possibility of a systemic financial crisis triggering a deeper US and global recession has gone from being theoretically possible to becoming an increasingly plausible scenario very quickly.
European markets were down across the board on Monday, with the Stoxx 600 index losing 2.34 percent, the DAX dropping 3 percent, and the CAC 40 in France losing 2.91 percent.
The FTSE 100 in the United Kingdom fell by 2.6%, and in Switzerland, Credit Suisse's share price fell by over 12%, reaching an all-time low.
To which Roubini responded, "That's the natural lag of the global contagion. That's why European stocks are tanking as well, even though they had nothing to do with this particular [collapse].
It has come to light that SVB's demise was due in part to inept risk management and a failure to hedge against the possibility of rising interest rates.
A $1.8 billion (£1.5 billion) loss was incurred due to the company's investment in US government bonds as interest rates rose.
The US government's Justice Department and SEC are currently looking into the collapse.
In response to the news, Roubini lambasted the bank, which is trusted by thousands of fledgling tech companies, for engaging in cryptocurrency.
14,000 tech jobs and some of the UK's most innovative companies were reportedly in jeopardy after the sudden collapse of SVB, despite repeated warnings to the contrary.
All banks engaged in crypto business are failing," Roubini tweeted. It's about time you went away.

By Micheal Kurt
March 15, 2023

I earned a bachelor's degree in exercise and sport science from Oregon State University. He is an avid sports lover who enjoys tennis, football, and a variety of other activities. He is from Tucson, Arizona, and is a huge Cardinals supporter.