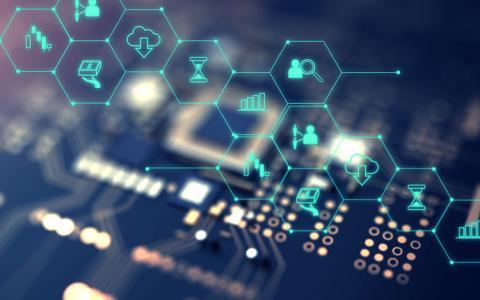 July 7, 2021
Nearly a year ago, I wrote about how hyper-personalization, including customized financial advice, is wealth managers' "North Star through unchartered waters." And unchartered they've been.
The past year-and-a-half has seen seismic change of both the hearts and minds within the wealth management sector. Across the globe, firms went from an almost-overnight move to remote working and a scramble to reassure clients in the midst of a pandemic-provoked crash to markets coming back strongly. In the interim we've all gotten used to living a little differently, and investors have used their time to get used to remote communications and the possibilities offered by digital service provision. 
Where is the industry today? On one hand, wealth managers are all very aware that their high-net-worth (HNW) clients now expect their advisors to be able to make full use of a hybrid model that encompasses the best of technology to provide smoother processes, better functionality, and an almost instant access to data, information and their advisors.
Those are some of the trends explained in a recent report by Capgemini that my firm contributed to. As the report says, it is "[t]ime for wealth management firms to push the frontiers to embrace new-age competencies and capture new opportunities."
Of course, the client experience always has been at the heart of wealth management industry. The difference is between meeting and exceeding expectations. If something is possible and useful, then the advisor needs to be doing it. Clients want information and insight, and they want it now. The technology exists to help advisors meet that demand; they just have to use it.
For advisors, technology is the key to many castles – to contending with the pressure to change fee structures, to providing hyper-personalized service, to meeting HNW investors' demand for sustainable investment options.
Fortunately, wealth managers don't have to face this new frontier on their own.
One of the biggest things to come out of Capgemini's report is that the key to success in the new hybrid model of wealth management is a move toward an open ecosystem approach. When wealth managers partner with WealthTech, they significantly enhance their offerings in areas such as reporting, regulation, client onboarding, and investment execution. 
The result is the "Holy Grail": wealth management firms emerging from the traditional private banking model to offer technology-enabled advice and hyper-personalization, where the advisor's capabilities are enhanced and can supercharge the advisor-client relationship. 
The aim, as the report says, is the combination of technological enablement and a focus on customer centricity and a rich customer experience to "ensure superior last mile experience."
What I am taking from this, in a nutshell, is that this is as much about developing new functionalities and nifty toolsets for clients to use as it is about bringing forth the very best of human centricity and equipping the advisor to excel in this new frontier. 
Advisors don't have to become "Rosie the Robo-Advisor" – and they shouldn't. Rather, they have to use the tools that are available to be the best they can be.
This article originally appeared on Forbes.