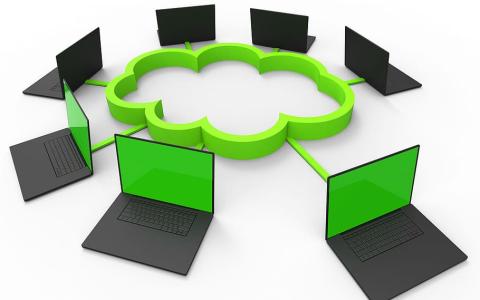 September 18, 2023
"Unlocking the Potential of Wealth Management with Cloud-Powered SaaS Solutions"
The transformative power of cloud-hosted Software-as-a-Service (SaaS) is making waves in wealth management. Integral, a technology firm based in Silicon Valley, offers insights into how SaaS solutions reshape the financial landscape, particularly in foreign exchange and capital markets. According to Vikas Srivastava, Chief Revenue Officer at Integral, SaaS is a "democratizing force," leveling the playing field for financial firms of all sizes.
The Evolution of Wealth Management: Challenges and Opportunities
Wealth management firms in 2023 face a dynamic landscape marked by both opportunities and newfound risks. Economic fluctuations, high interest rates, and market volatility compel the industry to evolve rapidly to meet changing customer demands. Shifting demographics, as highlighted in a Cerulli Associates report, indicate a massive wealth transfer projected to reach $84.4 trillion by 2045. Younger investors, comfortable with technology, seek top-notch service and explore new asset classes like digital assets and cryptocurrencies.
Navigating Change in a Rapidly Shifting Landscape
In the aftermath of significant shifts in the cryptocurrency market, underscored by events like the FTX fallout, market participants recognize the importance of robust infrastructure and technology to support digital assets. Risk management becomes paramount.
Embracing Technology for Competitive Advantage
To adapt to these changes, wealth management firms must align their strategies and services with the expectations of tech-savvy clients. Harnessing technology, including cloud-based solutions, allows firms to streamline operations and offer cutting-edge investment opportunities cost-effectively. Digital transformation, as evidenced by a survey from Publicis Sapient on the Future of Cloud in Banking, is rapidly reshaping the industry, offering cost savings, innovation, and scalability.
The Benefits of Cloud-Hosted SaaS for Wealth Management
Cloud-hosted SaaS emerges as a game-changer, democratizing the financial sector by offering agility, flexibility, and cost-effectiveness. Smaller institutions can now access high-quality technology previously reserved for Wall Street giants, leveling the playing field. SaaS solutions can adapt workflows to meet specific business needs while maintaining stringent technology standards. This technology empowers wealth managers to navigate complex customer requirements efficiently, from real-time FX rate sourcing to automated risk management. By leveraging SaaS, wealth management firms can modernize operations and grow their businesses without the prohibitive costs of building in-house infrastructure.
Discover how cloud-powered SaaS solutions are reshaping wealth management, unlocking new possibilities for firms of all sizes.
A version of this post originally appeared at https://www.wealthbriefing.com/html/article.php?id=199010.