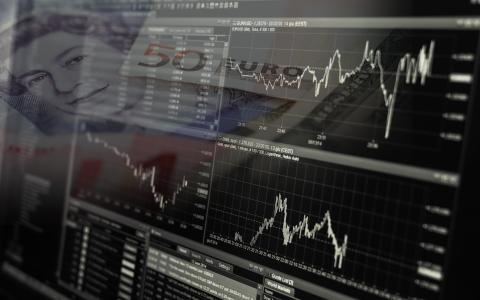 June 9, 2023
(Bloomberg) - Citigroup Inc. has dismantled its global team that provides commentary and analysis on foreign-exchange markets, according to people familiar with the matter.
All jobs within the CitiFX global FX strategy team are affected, although some people may continue to work with Citi in other capacities, according to a person who asked not to be identified discussing personnel matters. Employees in London and New York are leaving the firm.
Citigroup made the change because other parts of the bank, such as its research division, are offering similar services, according to a person with knowledge of the plans.
Separately, Citigroup has also dismantled its Latin America corporate bond trading team as liquidity tightens and issuance dries up, Bloomberg News reported earlier Thursday.
Those leaving or expected to leave Citigroup include Ebrahim Rahbari, global head of FX analysis and content; Benjamin Randol, lead North America macro FX strategist; and Giammarco Miani, according to people familiar with the matter. Vasileios Gkionakis, head of European FX strategy, hasn't formally left, but is in a consultation process, according to a person familiar with the matter.
Thomas Fitzpatrick, global head of CitiFX Technicals at the bank's FX Strategy arm, also exited the firm last week, Bloomberg reported.
A spokesperson for New York-based Citigroup declined to comment. Gkionakis wasn't available for comment. Randol, Miani and Rahbari didn't immediately respond to requests for comment sent via LinkedIn.
The Latin America move affected traders including Christopher Castelli, Albert Chang, Nabilah Kamal and desk strategist Miguel Garcia de Onrubia — all of whom were based in New York, said the people, who requested anonymity because they're not authorized to speak about it.
A Citigroup representative declined to comment on the Latin America decision. The traders and analyst didn't respond to messages seeking comment. Some of those affected are interviewing for other positions at the bank, while others have departed, the people said.
Citigroup began cutting hundreds of jobs across the company, with the Wall Street giant's investment banking division among those affected, Bloomberg reported in early March. The cuts amount to less than 1% of Citigroup's 240,000-person workforce, people familiar with the matter said at the time.
Staffers across the firm's operations and technology organization and US mortgage-underwriting arm were also among those being affected, with the routine cuts part of Citigroup's normal business planning, the people said. There's been no broad mandate for managers to cut staffers; instead, various divisions have been grappling with different reasons for the cuts.
(Updates with details of change in third paragraph.)
By Maria Elena Vizcaino, William Shaw and Anya Andrianova
With assistance from Sally Bakewell, Vassilis Karamanis, Carter Johnson and Ruth Carson